I honestly don't know how Millennials don't burst spontaeously into flames of rage, via Domain:
With properties hidden away off the grid in remote locations, popular travel startups based out of tiny houses are keeping a careful eye on bushfires.

Startups including Unyoked and Shacky advertise themselves as enabling users to get "easy access to the wild" and promise "getting lost in nature becomes as natural as getting stuck in traffic".

Unyoked raised $1.2 million earlier this year and operates nine cabins across NSW in "secret" locations that are not disclosed to guests until they book.

The startup's cabins are a tiny house of one room with a gas burner, a bed, a small fridge, a composting toilet, a hot shower and solar power. There is no Wi-Fi or television.
Why burn to death when you can roast instead:
Starting at $20,000 I'll be auctioning off this unique and innovative Tiny House shell via Ebay ending on the 25th of June.

This is the second fire resistant house which I have designed and constructed. I have adapted the BAL29 regs and added my own unique 'farmpunk' style. This house is exceptionally strong and well sealed to help it survive all weather and fire events.

Exceptional thermal efficiency; thick walls, argon filled windows and hand crafted doors make it an excellent heat trap. Ive added removable eves and shutters to keep out summer sun so this will be comfortable to live in all year round.

More sustainable than other houses, this Tiny boosts reclaimed materials, salvaged materials, heavily reduced carbon outputs and timber framing which was milled from fire damaged trees.
These caravans should be piled up and burned on the doorstep of parliament house.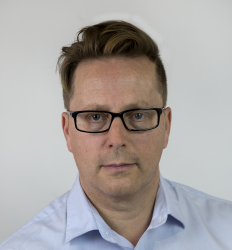 Latest posts by Houses and Holes
(see all)