Fairfax's Adele Ferguson continued her four year campaign against wage theft over the weekend, which mostly involves migrants on temporary visas:
At 7-Eleven thousands of workers were students on visas who were underpaid…

Since the 7-Eleven scandal there have been many more companies caught up in underpayment issues including Domino's, Caltex, Retail Food Group, Pizza Hut, bubble tea operator Chatime and a string of high profile restaurants to name a few.

Almost every week, the workplace regulator puts out press releases about another venue that has been caught underpaying workers…

These companies have come to symbolise what is wrong in a number of sectors of the economy, where underpayment or wage suppression is part and parcel of doing business and vulnerable workers are like lambs to the slaughter in this insidious practice.

It isn't an overstatement to say that worker exploitation is widespread and has become entrenched over time.

It begs the question, what is the workplace regulator doing? What is the government doing?

There seems to be a lot of talk about criminal sanctions and other crackdowns but little action.

With more than 1 million workers in Australia on visas, there is a lot of room for exploitation…

The Fair Work Ombudsman is earning a reputation as a toothless tiger… Unless the regulator is better resourced and has an appetite to go after the wrongdoers, and the government gives it more powers, instead of tinkering around the edges little will change.
A key reason why Australian wage growth remains in the gutter is because labour supply via immigration is running well beyond labour demand. This has kept Australia's unemployment and underemployment rates elevated (despite strong jobs growth), reduced worker bargaining power, and removed the need for employers to lift wages to attract talent.
The systemic wage theft from ballooning numbers of temporary migrants has also become entrenched across the entire Australian economy: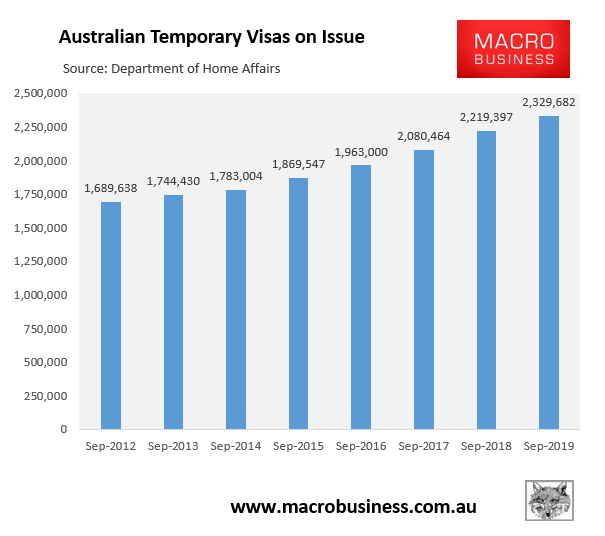 Entire industries have become heavily reliant on migrant workers to perform low-skilled work in the labour market for below award rates, which is unambiguously undercutting local workers and lowering overall wage growth.
Indeed, this year's Migrant Workers Taskforce's 141-page report found that "wage underpayment is widespread and has become more entrenched over time", with as many as half of all migrant workers exploited.
The impact is most pernicious on younger Australians, as explained recently by the Grattan Institute:
As the Productivity Commission noted, where migration does displace existing populations, it tends to affect people with low skills and youth most. That seems to be happening in Australia. And because international students and backpackers are primarily looking for part-time work, they may affect under-employment more than unemployment…

Low-skill migrants might also put downward pressure on wages (if accurately measured). The measured wages of those aged 20 to 34 have not risen as fast as the wages of older workers for some time (Figure 7)…

Australia is now running a predominantly low-skill migration system. People from this system form a material proportion of the younger workforce. Because of visa conditions, many of these migrants have incentives to work for less than minimum wages, and there is anecdotal evidence that many do. It is impossible for data sources on the Australian labour force to pick up all of this phenomenon. It is possible that the scale of this influx to the labour market is depressing wages and increasing under-employment specifically for low-skill younger workers.
The economics is simple: continually increasing labour supply via immigration necessarily reduces workers' bargaining power and ergo wages growth.
Australia's wage stagnation will continue so long as mass immigration continues.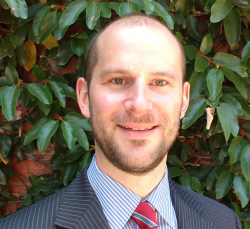 Latest posts by Leith van Onselen
(see all)