David Alexander, managing director of government relations firm Barton Deakin, has penned a thoughtful article in The Australian explaining how the never-ending flood of cheap migrant workers is lowering Australian wages:
The expansion in imported labour numbers in recent years has been dramatic. According to the Migrant Worker Taskforce Report, as at June 30 last year there were more than 878,912 people in Australia on a temporary visa with a work right (excluding New Zealand citizens), an increase of more than 300,000 people since 2008, which was itself a major increase from a decade earlier…

The third era of cheap labour imports properly began in 1996 with the creation of the 457 visa for temporary workers, and the numbers and pathways have multiplied as some businesses look to source lower-cost labour.

Many of the policy themes of recent years echo those of earlier eras. Labour-importing businesses argue that they shouldn't be expected to pay market rates for labour, and on this basis deem there to be labour shortages that government must assist with. These businesses have increased competitiveness against those that do not use cheaper imported labour, and this is contributing to the structure of industries such as agriculture reverting to a more manorial model.

Looking across historical episodes, we can identify the economic principles at work: high differentials between wealthy-country wages and poorer-country wages will always create incen­tives for some businesses to arbi­trage away the difference through labour mobility schemes…

Is it reasonable to deem a labour shortage on the basis of declining to pay the market rate? Should government give a structural advantage to labour-importing firms vis-a-vis local-employing firms? And, ultimately, is our aim still to be a high-wage country or should we have Australian wages arbitraged to converge with poorer countries?
Too right. The rapid expansion of migrant workers is unambiguously lowering Australian wages.
As explained by The Australia Institute's chief economist, Richard Denniss, the very purpose of foreign worker visas is to "suppress wage growth by allowing employers to recruit from a global pool of labour to compete with Australian workers". That is, in a normal functioning labour market, "when demand for workers rises, employers would need to bid against each other for the available scarce talent". But this mechanism has been bypassed by enabling employers to recruit labour globally. "It is only in recent years that the wage rises that accompany the normal functioning of the labour market have been rebranded as a 'skills shortage'"
The $53,900 Temporary Skilled Migration Income Threshold (TSMIT) that applies to Temporary Skills Shortage (TSS) visas has been purposely frozen in place since 2013-14, and has fallen $23,000 below the median full-time Australian salary of $76,900, and is even $3,300 below the median income of all Australians (which includes part-time and unskilled workers).
Not surprisingly, then, the actual pay levels of 'skilled' migrants in Australia is also abysmally low.
According to the Department of Home Affairs' Continuous Survey of Australia's Migrants, the median full-time salary 18 months after being granted a skilled visa was just $72,000 in 2016, below the population median of $72,900. This is shocking given the population median includes unskilled workers, which obviously drags the nation-wide median full-time salary down.
The ABS' Personal Income of Migrants survey also recorded a median employee income of migrants under the skilled stream of just $59,300 in 2016-17.
In a similar vein, separate ABS data shows that Temporary Work (Skilled) visa holders earned a median income of only $59,436 in 2016.
To restore integrity to the visa system, all skilled migrants should be required to be employer-sponsored and paid at the 80th percentile of earnings, or indexed to double the median wage. This would ensure that the skilled visa system is used sparingly to import only the 'best of the best', not as a general labour market scheme to undercut local workers.
Of course, 'skilled' visas are only part of the issue, with international students and graduate visas arguably an even bigger problem, as illustrated by the explosion in temporary visas:
Regardless, all forms of visas represent a massive labour supply shock that has lowered the bargaining power of local workers and placed downward pressure on wages.
Sadly, our policy makers have no intention of actually fixing the system. To them, mass immigration is a tool to juice headline growth and to feed the growth lobby both consumers and cheap foreign workers. The welfare of ordinary voters is ignored entirely.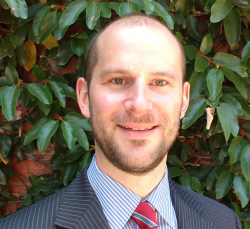 Latest posts by Leith van Onselen
(see all)