I have noted previously that one of the key reasons why Australia's high population growth (immigration) is lowering the living standards of existing residents is because of the strain that it places on infrastructure, which inevitably leads to more congestion on roads, public transport, as well as more expensive housing.
Basic math (and common-sense) suggests that if you double the nation's population, you need to at least double the stock of infrastructure to ensure that living standards are not eroded (other things equal).
In practice, however, the solution is not that simple. In already built-up cities like Sydney and Melbourne, which also happen to be the major magnets for migrants, the cost of retrofitting new infrastructure to accommodate greater population densities is prohibitively expensive because of the need for land buy-backs, tunnelling, as well as disruptions to existing infrastructure.
The latest example of these escalating costs comes from Melbourne's $11 billion Metro train tunnel, whose initial price tag has already soared 33% above projections because of unexpected geological challenges, which raised "an early warning flag" from the Auditor-General in June.
Now, a mediator has been called in to try to resolve a dispute between the Victorian government and the consortium building the billion Metro Tunnel. The Cross Yarra Partnership consortium wants the Victorian Government to agree to pay part of the project's $3 billion cost blowout, with sources stating the consortium is prepared to walk away from the project if the government does not do so. The consortium has already halted the boring machines being used to build the tunnels as a result of the dispute. From Fairfax:
Despite initially insisting that the consortium would wear the costs, the government is understood to have made an offer in recent days. But the offer was rejected by the consortium…

Lawyers have been called in to handle the dispute, with the consortium, comprising Lendlease Engineering, John Holland, Bouygues Construction and Capella Capital, understood to be seeking about $200 million in extra costs…

The Victorian opposition seized on the setback, accusing the government of having "botched this project from the start" by rushing ahead with works.
If the Victorian Government cannot deliver the 9 kilometre Metro train tunnel on Budget, what does it say about its 90 kilometre rail loop, which is projected to cost 'only' $50 billion? Prepare for billions of dollars of cost blowouts as Melbourne tries in vain to keep pace with the population ponzi.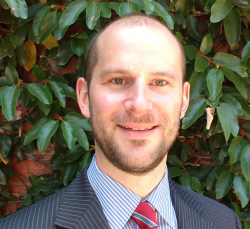 Latest posts by Leith van Onselen
(see all)