In his recent speech describing unconventional policy options, Governor Phil Lowe noted that:
The fourth policy response was forward guidance.

This took two forms: calendar based and state based. Under calendar-based guidance, the central bank makes an explicit commitment not to increase interest rates until a certain point in time. Under state-based guidance, the central bank says it will not increase rates until specific economic conditions are met. We have seen examples of both in practice. Some central banks also have provided forward guidance regarding their asset purchase programs.

A primary motivation of forward guidance is to reinforce the central bank's commitment to low interest rates. A related motivation is to provide greater clarity about the central bank's reaction function and strategy in unusual times. The experience has mainly been positive, with the guidance helping to reduce uncertainty. There are, however, some examples where a change in guidance caused market volatility. The 'taper tantrum' in the United States in 2013 is an example of this.
The RBA has been using this tool for several months now as it reassures markets that interest rates are not going to rise for a long time. It repeated it in Tuesday's Decision Statement:
The Board also agreed that due to both global and domestic factors, it was reasonable to expect that an extended period of low interest rates will be required in Australia to reach full employment and achieve the inflation target.
But the same statement also said:
After a soft patch in the second half of last year, the Australian economy appears to have reached a gentle turning point. The central scenario is for growth to pick up gradually to around 3 per cent in 2021. The low level of interest rates, recent tax cuts, ongoing spending on infrastructure, the upswing in housing prices and a brighter outlook for the resources sector should all support growth.
And:
The easing of monetary policy this year is supporting employment and income growth in Australia and a return of inflation to the medium-term target range. The lower cash rate has put downward pressure on the exchange rate, which is supporting activity across a range of industries. It has also boosted asset prices, which in time should lead to increased spending, including on residential construction. Lower mortgage rates are also boosting aggregate household disposable income, which, in time, will boost household spending.
And:
Given these effects of lower interest rates and the long and variable lags in the transmission of monetary policy, the Board decided to hold the cash rate steady at this meeting while it continues to monitor developments, including in the labour market.
Needless to say, both bond yields and the Australian dollar have been bid up ever since.
So, I ask you, what is the point in deploying forward guidance to crush the yield curve and pressure the currency if you're going to contradict yourself with a dated optimism that has proven time and again to be wrong?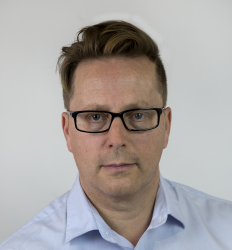 Latest posts by Houses and Holes
(see all)