Via Chris Joye today:
As this column feared, the government is losing control of its otherwise impressive fiscal policy legacy as the Reserve Bank of Australia seeks to deflect blame for its failure to hit its legislated inflation and employment targets.

This is emerging as one of the key tests of Treasurer Josh Frydenberg's political career: does he possess the fortitude and decision-making fidelity that have become hallmarks of Scott Morrison's astonishing success?

The latest round of efforts to pressure the government to drop its budget surplus, and bail monetary policy out, started with RBA governor Phil Lowe's speech on quantitative easing, in which he laid the foundations for a sustained attack on Morrison and Frydenberg's parsimony.

…In their typically masterful management of the media and the economics community, the RBA has somehow convinced everyone that Morrison and Frydenberg are responsible for its bloopers.

…Rare support for the government, and calls for the RBA to pull its head in, has come from an unusual source.

Former prime minister Julia Gillard's economic adviser Stephen "the Kouk" Koukoulas, historically a visceral critic of the Liberal Party, commented this week that "GDP growth at 1.7 per cent in the year to September is about half of what would be ideal given how much spare capacity there is in the economy and the task ahead for reducing unemployment, boosting wages and lifting inflation back to the [RBA's] target range".

"The RBA could help fix this through its own actions", the Kouk explained. "Instead, it has chosen to do nothing, and quite oddly entered the political field effectively telling the government how it should spend and tax – areas well outside the remit of the RBA."

…We've repeatedly argued that government bond-based QE in Australia is, however, likely to be limited in its effects, and risks making the RBA look impotent…Australia's central bank will have to open its mind to a wider range of options.
It is never easy to judge where our Chris begins and his Liberal Party mates end so the context of this debate is not objective.
Chris is quite right that the RBA has failed its mandate miserably and should be doing more. It has repeatedly driven up bond yields and the AUD by refusing to acknowledge its own failings. Just this week in its Decision Statement it made a complete hash of forward guidance to lower rates while its preternatural optimism argued that it didn't even need to.
But that does not excuse L-plate Treasurer Josh Frydenberg who is making precisely the same error. Monetary policy is NOT working insofar as, although house prices are rising, the economic spillovers are not eventuating as consumers bunker and construction crashes. His tax cuts have not worked either.
We do not see this changing any time soon. Indeed, we believe it is structural, in large part owing to the approach of ZIRP as households lose their primary insurance policy for high debts.
In such circumstances, it is entirely right for the RBA to seek to loosen fiscal strings, as well as cut itself. The economy is so weak cyclically and structurally that we need both.
As for Chris and his campaign to get the RBA to buy RMBS, the marginal gains on that offer little upside. Moreover, there is no problem getting house prices to rise, the issue is getting economic activity to follow.
What we need is QE to lower the dollar which is better aimed at government bonds, as well as infrastructure spending to support private demand while a reform program seeks to lift income. The last two are in Frydenberg's court.
The RBA may be moving too slowly but Frydenberg is coming a long distant last.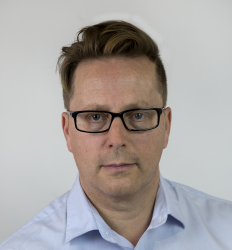 Latest posts by David Llewellyn-Smith
(see all)