Five months ago, ahead of the Morrison Government's tax cut package passing the Senate, Treasurer Josh Frydenberg was confident tax cuts would pump-prime the economy by juicing household consumption:
"The tax cuts are equivalent to two 25 basis rate point cuts. So they're not insignificant. It's billions of dollars into the economy"…

"They will add to household consumption, they'll add to the disposable income of households and it will be good for economic activity."
The reality revealed in Wednesday's national accounts confirmed an epic fail, with households unambiguously choosing to save the tax cuts rather than spend them.
This was evidenced by the big spike in the household savings rate from a post-GFC low in June of 2.7% to 4.8% in the September quarter: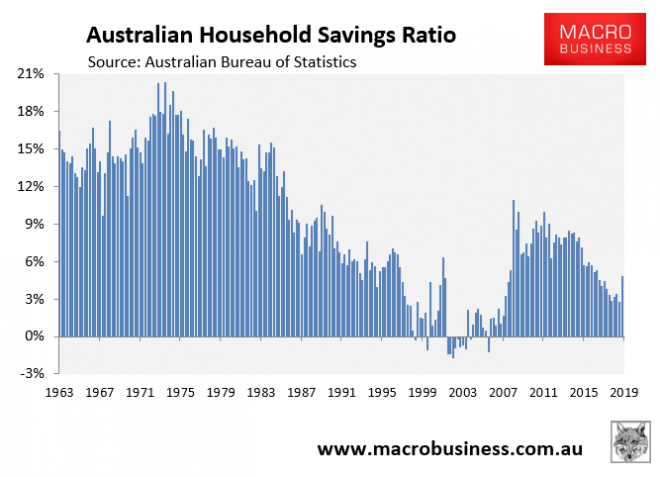 At the same time, retail sales have collapsed despite rampant population growth: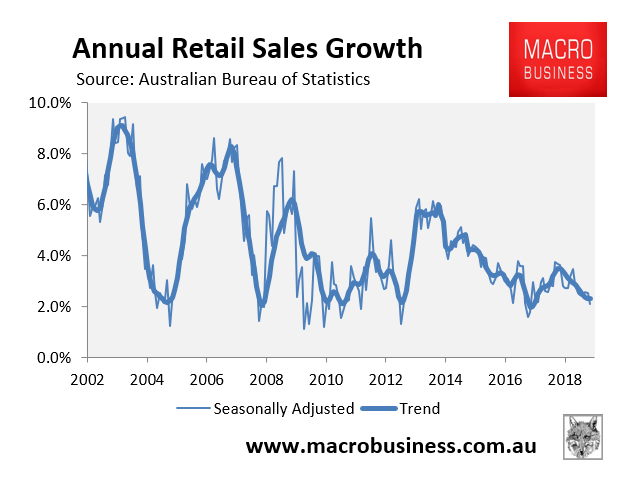 As have new car sales: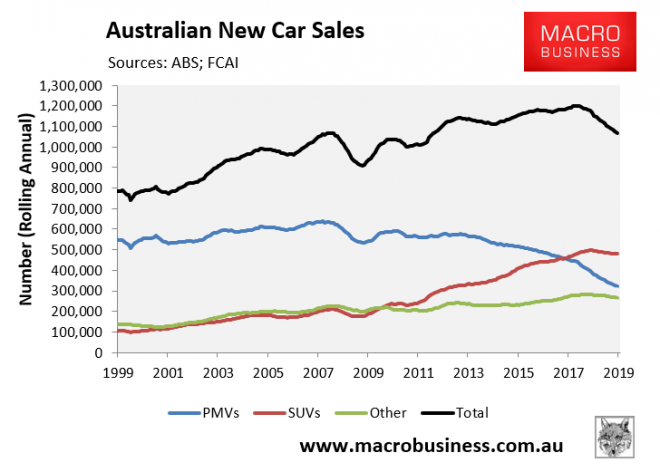 And real household consumption: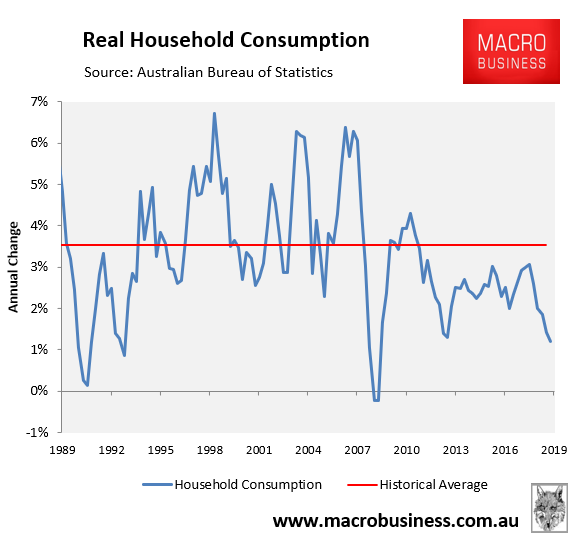 This result was predicted by MB and explains why Keynesian stimulus doesn't use tax cuts, especially when real incomes are falling.
It also highlights why the Morrison Government should raise Newstart in place of bringing forward additional tax cuts for the higher paid.
Australia's Newstart payments are already around 30% below the poverty line, and the unemployed are living hand-to-mouth: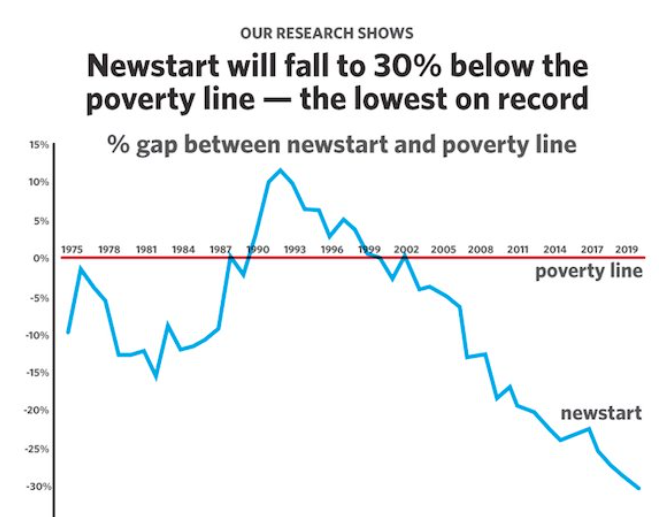 Therefore, every extra dollar paid to Newstart recipients is likely to be spend immediately, thus stimulating demand.
By contrast, an even higher proportion of future tax cuts would likely be saved given they are increasingly biased towards higher income earners the further they go out.
Let's hope Recessionberg has finally learnt his lesson.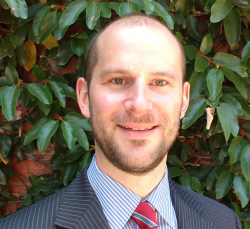 Latest posts by Leith van Onselen
(see all)