I guess because they are not quiet enough, ignored firies are rallying their own national fire crisis summit, via The Guardian:
Former emergency leaders who have been pushing the Morrison government to take action on the climate say they will "go it alone" and convene their own summit on the bushfire crisis.

The Emergency Leaders for Climate Action say they will hold the summit after the current bushfire season because of their "huge disappointment in the lack of national leadership during a bushfire crisis".

It comes as fires raged across New South Wales and Western Australia on Monday and as Australia was named as one of a handful of countries responsible for thwarting a global deal on the rulebook of the Paris climate agreement.

A week ago, former fire chiefs Greg Mullins, from NSW, and Lee Johnson, from Queensland, called for a national summit on how the country should prepare for and resource bushfire emergencies in a changed climate.

Both men are part of Emergency Leaders for Climate Action, a group of former fire and emergency chiefs who had warned the government that Australia faced a disastrous fire season.

The group's ranks have expanded from 23 to 29 members since it first warned the government earlier this year that Australia was unprepared for the escalating climate threat.
Why isn't Albo convening it instead?
NSW is on the verge of disaster, via Domain:
A fire that has burnt almost 400,000 hectares in the Hawkesbury is burning in the vicinity of a power station responsible for 10 per cent of NSW's electricity.

An emergency warning was issued for the Gospers Mountain fire about 4pm on Monday as it headed towards Wallerawang, Lidsdale and Blackmans Flat, in the state's Central Tablelands.

Today in the Blue Mountains a controlled back burning operation spiralled out of control, destroying up to 20 properties.

This area, north-west of Lithgow, is home to the Mount Piper Power Station and the Springvale coal mine.

Mount Piper is the fourth-largest power station in the state and has large stockpiles of coal.
Why isn't Albo out there with loud haler and helping hold the hose? It's everywhere:
NSW

About 2,000 firefighters are currently fighting more 108 active bushfires in NSW.

Up to 20 building, including homes, are believed to have been destroyed when firefighters lost control of a backburn at the Gospers Mountain fire, northwest of Sdyney.

Emergency warnings remain in place for the 396,000 hectare Gospers Mountain fire, which is burning in the Wollemi National Park.

The fire is burning on multiple fronts. Warnings were issued to 24 communities and localities and six more have already been burned through. It's now burning on boths ides of Bells Line Road.

Residents in Wallerawang, Lidsdale, and Blackmans Flat were told on Monday evening to seek shelter as the fire approached because it was too late to leave. Greenpeace has warned that Blackmans Flat was "immediately adjacent" to the Mount Piper Power Station, which has coal stockpiled.

About 450 houses in the upper Blue Mountains were without power on Monday because of the bushfires.

An emergency warning also remains in place for Palmers Oaky, near Lithgow, where a fire is burning west of the Castlereagh Highway. It's about 40km west of the Gospers Mountain fire.

The Kerry Ridge fire, a 52,000 hectare fire in the Wollemi National Park, Putty State Forest and Coricudgy state forest, is burning toward Nullo Mountain and Bogee. Those areas have also been placed under an emergency warning. It could merge with the 23,000 hectare Paddock Run fire, the RFS warned.

Statewide, 742 homes have been destroyed since the fire season began.

Western Australia

Authorities are expected to downgrade an emergency warning for a fire burning north of Yanchep. Authorities managed to prevent the 13,000 hectare fire from entering residential estates in the area and saved 6,000 homes. One home and a petrol station were lost.

Queensland

Residents in the small regional community of Mount Maria, 75km north of Bundaberg, were told to evacuate because of an out of control bushfire burning towards Lowmead.

An evacuation warning was also issued for a separate fire burning out of control near Gregory, south of Bundaberg.
And about to get worse, Domain again:
Emergency services are bracing for more bushfires this week as a potentially record-breaking heatwave pushes temperatures in parts of the state to the high 40s.
In normal times, the Morrison Government's total abdication of resposbility would be politcal suicide. But, thanks to Albo's Labor running off after the QLD coal vote as the east coast burns to the ground there is nobody to oppose it.
This is one the greatest opposition screw ups in living memory. Nature is desperately throwing everything at getting Albo elected while he is running full tilt in the opposite direction.
Imagine for a moment that Tony Abbott was opposition leader instead, manfully amongst the ashes, covered in filth, hard-hatted, saving homes and lives, day in, day out, pounding away with the three pronged slogan:
climate change did this;
Morrison did this;
it's time we make Australia sustainable (code for cutting immigration and going carbon neutral).
The Morrison Government would be a dead duck inside three months and the nation far better for it.
Albo is the real catastrophy.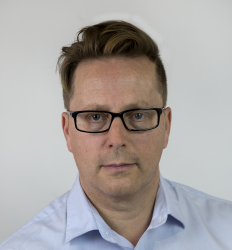 Latest posts by David Llewellyn-Smith
(see all)