The ABS has released a new housing finance series that replaces the old format. Therefore, this month's report will not include the usual flashy charts, as these will need to be calibrated for the new data sets.
Instead, below are charts and commentary directly from the ABS.
Commentary:
New loan commitments for housing rose by 2.0 per cent, seasonally adjusted, in October according to new data released today by the Australian Bureau of Statistics (ABS) in its Lending Indicators publication (previously called Lending to Households and Businesses).

ABS Chief Economist, Bruce Hockman, said: "New loan commitments for housing showed further strength in October, with the series up 15.2 per cent on the most recent trough in May 2019. Recent growth continues to be driven by new commitments for owner occupier housing, which rose 2.2 per cent in October, the fifth consecutive monthly increase."

The data released today for the first time is based on new and improved data from the Economic and Financial Statistics collection.

"The new collection provides a more contemporary view of a changing economy. It also provides more information on investment lending, including new information on first home owners who are investors," Mr Hockman said.

Previously published levels have changed with the data in the new publication presented on a consistent basis. An information paper released by the Australian Bureau of Statistics last week explains the impacts of the changes.

The number of loan commitments to owner occupier first home buyers rose 1.4 per cent in October, accounting for 29.9 per cent of new housing loan commitments to owner occupiers.

Personal finance fixed term loan commitments rose 3.1 per cent in October following a 0.8 per cent fall in September and were down 0.4 per cent on October 2018.

In trend terms, the value of new loan commitments to businesses for construction rose 1.2 per cent in October, while new loan commitments to businesses for the purchase of property fell 2.2 per cent.
Summary Graphics: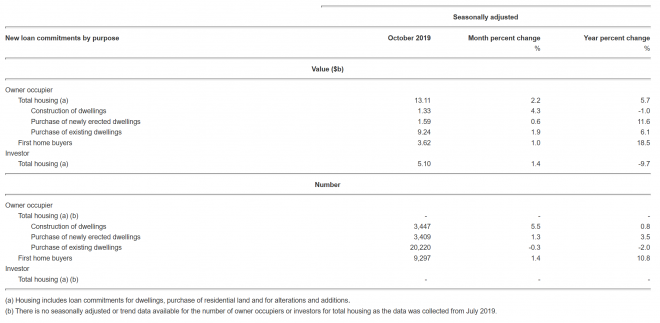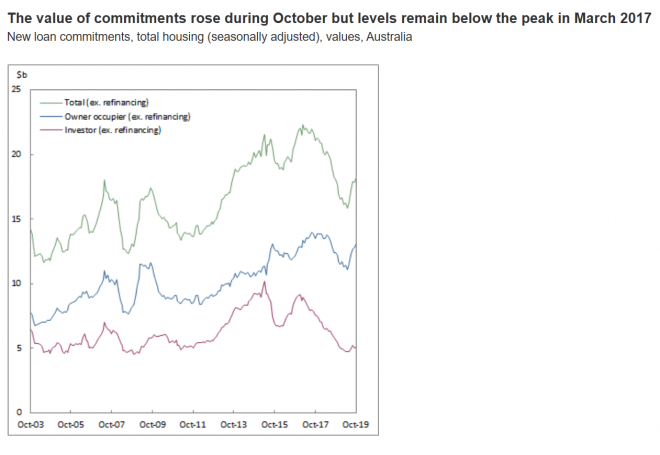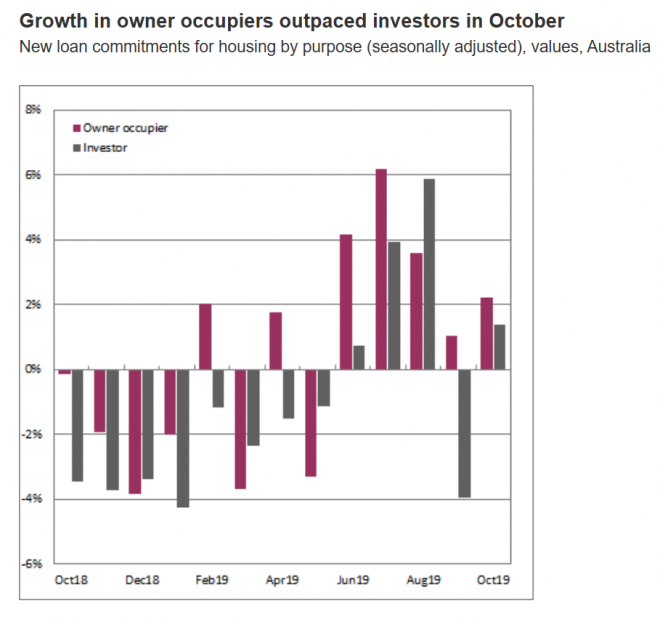 First Home Buyers:

In summary, the housing finance rebound continues, primarily driven by owner-occupiers buying existing homes in NSW and VIC, where property prices are rising most strongly.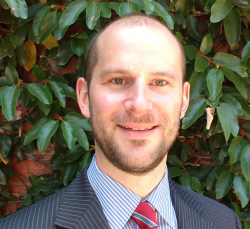 Latest posts by Leith van Onselen
(see all)