A spokesman for the Fair Work Ombudsman (FWO) has confirmed that it is undertaking an investigation into fast-food chain Grill'd, which has previously attracted scrutiny for allegedly underpaying its staff.
Some former Grill'd employees also claim that it is using a compulsory retail and hospitality industry training program to legally pay wages that are below the award rate. Grill'd has received more than $7 million in government subsidies for the training program. From News.com.au:
Hamburger chain Grill'd has received more than $7 million in taxpayer subsidies for an apprenticeship program that has been criticised as a deliberate scheme to underpay young staff…

Grill'd, which has previously come under fire for allegedly underpaying workers, requires new employees to undertake compulsory retail and hospitality training programs.

In exchange for being paid as little as $14.50 an hour — $1.50 less than the award wage — young workers receive a certificate through vocational education provider Sarina Russo…

Critics, including one former staffer who completed the program, say the training is simply an excuse to legally pay young workers below award wages while receiving generous government handouts, a claim Grill'd "strongly" denies.

"(The training) was really, really easy — literally like four hours' work — (but) it took me almost two years to get it completed," the former Grill'd employee told news.com.au…

In total, she estimates she lost out on about $4300 compared to what she would have made as a non-trainee. Had she completed the traineeship within a year as Grill'd had told her, she would have been about $2000 worse off…

She claimed the training program was a stalling tactic to pay her less…

The mother said the scheme was "corporate welfare"…
These types of corporate welfare are a linchpin of the Coalition Government.
In 2017, the Coalition controversially announced that it would expand its $750 million Youth-Jobs PaTH program – to prepare, trial and ultimately hire young Australians – into the retail sector, which garnered a strong push-back from the union movement, Labor and The Greens.
Shortly afterwards, the Australian Hotels Association also lined up to tap 10,000 internships over four years despite reports that only 200 young people had gotten jobs in the first four months of the Youth-Jobs PaTH program.
Let's be honest, these types of schemes were never an employment policy, but rather industry subsidies in disguise.
Consider them from an employer's perspective. Why would an employer hire a young worker at standard award rates when they can effectively get paid by the government to take on an intern or a trainee?
These programs are unlikely to generate extra employment and merely represent a gift to corporate Australia courtesy of the taxpayer.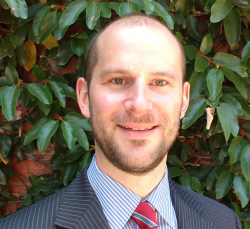 Latest posts by Leith van Onselen
(see all)