The Australian Greens have threatened to introduce a private members bill to enact the Tranche 2 anti-money laundering (AML) laws for real estate gate keepers (e.g. real estate agents, accountants and lawyers):
Greens senator and former investment banker Peter Whish-Wilson drew a link between the accusations against Westpac and the government's refusal to progress the extension of the anti-money laundering laws.

"Real estate would potentially be a chunk of the $11 billion of Westpac transactions picked up by AUSTRAC," Senator Whish-Wilson said.

"Both Labor and Liberal for 13 years have looked at removing that exemption for real estate agents, lawyers and accountants.

"There is no reason for that quirk in the law and it reflects the industry's straight-up lobbying power.

"Why wouldn't you support this unless you are a rent seeker?"…

Australia is ranked alongside Haiti and Madagascar for its lax anti-money laundering rules…

Over the past five years, as Australia baulked at introducing stricter compliance, New Zealand has implemented Tranche 1 and 2 of the anti-money laundering laws…

Labor home affairs spokeswoman Kristina Keneally declined to comment.
Thirteen years ago, the Australian Government agreed to implement the Tranche 2 global AML rules for real estate gatekeepers in a bid to prevent illegal funds from flowing into property.
However, these reforms have been continually postponed amid fierce lobbying by shadowy "vested interests" negatively impacted by the reforms. This has led to Australia having the weakest AML rules in the world pertaining to property: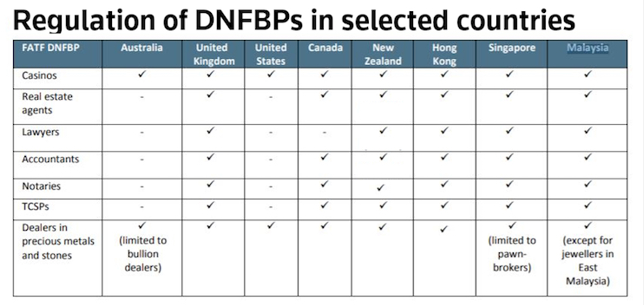 Australia's intransigence has seen a conga-line of international authorities – including the Paris-based Financial Action Taskforce (FATF) and Transparency International – deride Australia's failure to act, which has continually fallen on deaf ears within the federal government, thus cementing Australian property as a money laundering safe haven.
Great credit must go to the Greens for fighting the good fight on this issue. However, as these laws have languished under both Coalition and Labor Governments, there is next to zero chance that they will be enacted at a time when the Morrison Government is aggressively seeking to stimulate the housing market.
Scott Morrison is, after all, a former senior manager of the Property Council of Australia, and protecting the industry is in his DNA.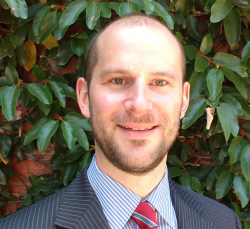 Latest posts by Leith van Onselen
(see all)