He's as persistent as he is horrifying. Gottiboff today:
Queensland ALP Premier Annastacia Palaszczuk must be enjoying exposing weaknesses of the "new Labor" policies of Victorian ALP Premier Daniel Andrews.

Queensland's Senex has signed a contracts to supply its recently-discovered Surat basin coal gas to CSR's Brisbane brick and plasterboard operation, as well as packaging company Orora and glass manufacturer O-I.

Such an arrangement would be banned in Victoria because no onshore gas exploration is allowed. In contrast, Palaszczuk is setting aside "domestic only" gas prospective areas which Senex is exploiting. Senex is supplying its gas to the Wallumbilla Gas Hub in Queensland via a 60km pipeline it has built.

CSR's decision to buy the gas means it is locking in prices in the vicinity of $8 a gigajoule.

If Victoria was to ever unlock its vast low-cost gas reserves national gas prices might fall. To a lesser extent, the same lower price forces would be unleashed if NSW Premier Gladys Berejiklian allowed the development of Narrabri gas. But CSR wants certainty and so is taking a price risk.
The only reason Victorian gas prices are so high is QLD rushed approvals of vast export volumes. Even so, the associated new QLD production volumes were not enough to fill the LNG export plants and so they bought huge volumes of third party gas from SA and elsewhere, upon which sourthern states relied, leaving those states chronically short.
I support getting more gas out of Victoria and NSW but if the community says no then so be it. To couch VIC fracked gas as cheap at $8Gj is a bad joke. Japan is buying Aussie gas out of QLD at $7.90Gj today, much of it gas that southern states used to enjoy, and that includes $2Gj for liquifaction and shipping that local buyers wouldn't have to pay.
In fixing this situation, responsibility has to be sheeted home to where it belongs, in QLD, with the gas export cartel. They should not be allowed to buy third party gas, using a domestic reservation mechanism to prevent it. They hoodwinked the eastern states, outright lied in fact, to scam us out of our own gas, previously at The Australian:
As Santos worked toward approving its company-transforming Gladstone LNG project at the start of this decade, managing ­director David Knox made the sensible statement that he would approve one LNG train, capable of exporting the equivalent of half the east coast's gas demand, rather than two because the venture did not yet have enough gas for the second.

"You've got to be absolutely confident when you sanction trains that you've got the full gas supply to meet your contractual obligations that you've signed out with the buyers," Mr Knox told ­investors in August 2010 when asked why the plan was to sanction just one train first up.

"In order to do it (approve the second train) we need to have ­absolute confidence ourselves that we've got all the molecules in order to fill that second train."

But in the months ahead, things changed. In January, 2011, the Peter Coates-chaired Santos board approved a $US16 billion plan to go ahead with two LNG trains from the beginning….as a result of the decision and a series of other factors, GLNG last quarter had to buy more than half the gas it exported from other parties.

…In hindsight, assumptions that gave Santos confidence it could find the gas to support two LNG trains, and which were gradually revealed to investors as the project progressed, look more like leaps of faith.

…When GLNG was approved as a two-train project, Mr Knox assuredly answered questions about gas reserves.

"We have plenty of gas," he told investors. "We have the ­reserves we require, which is why we've not been participating in acquisitions in Queensland of late — we have the reserves, we're very confident of that."

But even then, and unbeknown to investors, Santos was planning more domestic gas purchases, from a domestic ­market where it had wrongly expected prices to stay low. This was revealed in August 2012, after the GLNG budget rose by $US2.5bn to $US18.5bn because, Santos said, of extra drilling and compression requirements.
If preventing the cartel from fulfilling the scam (or backfilling its mistakes if you want to be kind) means the LNG plants ship less gas, or use lower margin gas, that's good.
That's how a market punishes capital misallocation.  Something Gottiboff seems to have never heard of.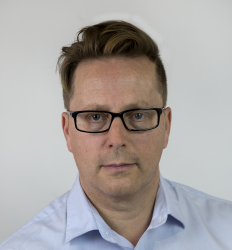 Latest posts by David Llewellyn-Smith
(see all)