The UK has embraced Brexit in its national election. It's time Australia followed suit. We need it a lot more than the UK does.
Why we need our own Brexit is as obvious as falling wages growth, skyrocketing house prices, smoke choked cities, the staggering water crisis engulfing the east coast, the disappearence of city green space, endless traffic and public tranport jammed into an armpit, mushrooming queus in emergency rooms, crush-loaded demountable class rooms, the corruption of universities, and the silent invasion of the Chinese Communist Party.
Some of these problems are outright national crises in themslves. Together they are an existential national emergency of bowel shaking proportions. Yet all are eased or completely resolved by one simple policy change: halving the permanent migrant intake to its historical average rate of 80k per year. Still well above most other liberal democracies.
Consider what is being ruined by not doing it. All three major political parties are perversly backing coal as the east coast burns to the ground. The Coalition and Labor are doing it to beat back a coal-loving and anti-immigration One Nation. The Greens ensured QLD approved the Adani mine by terrifying the state government with a grass roots backlash against their anti-Adani crusade.
The RBA, Treasury and all other government departments, the media and big business now lie routinely to the Australian people about the overwhelmingly negative impacts of mass immigration to protect it. The enitre politcal class is alienating the polity as it collapses into a morass of malcontentment, skepticism and revulsion unseen in modern Australian history
Australian youth is being put to the sword as all of these impacts fall mostly upon their heads.
Recently, MB was exposed to a closed shop event of mass immigration arguments at the highest policy levels. It was crystal clear that those that support mass immigration have no understanding of the health of the economy, of the environment, or the politcal economy. They were a pack of jackals, a closed loop of rent-seekers howling group think and slavering with self-interest. We need to be shot of them all.
Yes, there will be a transition. House price gains will weaken. Domestic demand will soften and wages growth will fall for a while. But both of those things are happening anyway and it will not be a disaster. The plummeting Australian dollar will ultimately backfill this slack as quantitative easing and fiscal spending supports the adjustment.
And in a little while, Australian living standards will resume their climb, instead of following the train wreck path to worse that today's mass immigration model drives.
Give Australia Brexit! It's not anthaema. It's not heresy. It's not racist. It will destroy One Nation and focus ths major parties on running the country.
Give Australia  Brexit!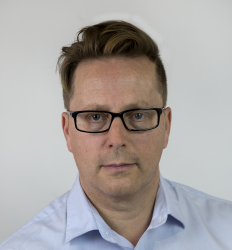 Latest posts by David Llewellyn-Smith
(see all)