Josh Frydenberg sure is an acccomplished liar (or maybe be believes his own drivel). He writes today:
The budget position has improved year-by-year, with our past three final budget outcomes $37bn better off than forecast. It is not luck that the budget is in balance for the first time in 11 years and we are delivering a surplus.

…So now is the time to pay down Labor's debt. The country can't keep kicking the can down the road.

…When it comes to fiscal policy, our priorities are clear: lower taxes, more funding for infrastructure and record support for essential services. We will not be panicked into wasteful spending.

…This is why we are pushing ahead with our deregulation agenda to speed up environmental approval times for major projects, making it easier for food exporters to get their accreditation and helping micro-busi­nesses employ their first worker.

Our industrial relations reforms are tackling lawlessness in the workplace, including in the construction sector where costs have been driven up by as much as 30 per cent.

Our skills agenda, our support for small business with lower taxes and increased access to ­finance and our focus on the digital economy, including the passage of the consumer data right, all add to the productive capacity of the economy.
There is no reform agenda. These are a joke. The budget improvement is entirely down to a massive bulk commosity price overshoot and that, in turn, resulted mostly from one simply fact: the Vale accident which reduced global seaborne iron ore supply by 70-80mt.
It was not even Chinese stimulus that did it. It imported 1% less iron ore this year than last.
This fantasically narrow dependency for budget revenues can be both curse (as it was in 2016) and boon (as it was this year).
The magnitude of Frydenberg's good fortune is made clear by a simple comparison of his budget economc assumptions versus the end result:
| | | |
| --- | --- | --- |
| | MYEFO 2018 | Actual |
| GDP | 2.75 | 1.4 |
| CPI | 2.1 | 1.6 |
| Wages | 2.75 | 2.2 |
| Unemployment | 5 | 5.2 |
| Terms of trade | 1.25 | 15 |
In short, Frydenberg's domestic economic forecast was a bad joke, but the commodity cash flood lifted all budget boats despite a domestic economy that the good treasurer has crashed.
Treasurer Frydenberg is literally dancing on the grave of the 300 dead Brazilians that shocked the global iron ore market and claiming that as great economic management. His surplus was pure luck (though not for the Brazilians). Without that accident, it is quite likely that Australia would have confronted an outright recession this year and the budget have been a bloodied mess.
There is more to this observation than the normal barstardy of an Aussie politician. Importantly for the Government, because Frydenberg has no grasp of his own serendipity he can't see its end, either. And it has begun. Iron ore and coking coal are halfway through a correction based upon supply side improvements that will run all of next year regardless of Chinese stimulus.
I expect that by H2, bulk commoity prices will be at and below budget outlook prices and the domestic economy still be shot. That will expose the budget directly to its own failed domestic economy forecasts with rising costs and falling revenues. Frydenberg will unable to repay any of "Labor's debt", and will have to add to it fulsomely to deliver any kind of domestic demand at all, which he is clearly oblivious to.
Moreover, as bulk prices keep on correcting, Frydenberg will have to embark on an austerity drive to deliver the structural tax cuts that were booked from the same lucky bulk commodity revenues.
In short, Frydenberg is blithely setting the Government up to be hoisted on its own budget petard next year and into 2021/22 when the iron ore market fully recovers into the next election.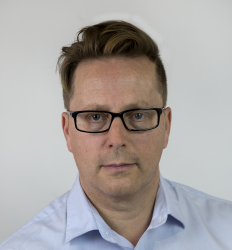 Latest posts by David Llewellyn-Smith
(see all)