Roy Morgan Research has released research showing that Netflix and Stan have dominated growth in subscription television services, whereas Foxtel is struggling to maintain its foothold:
New Roy Morgan research shows over 14.5 million Australians now have access to some form of Pay TV/Subscription TV, up 8.2% on a year ago. The combined audience for these services is almost 70% of the Australian population, as new Subscription TV services Apple TV+ and Disney+ enter the market this month.
Netflix remains the market leader, with 11.9 million Australians (57% of the population) now having a Netflix subscription in their household, up 15% on a year ago.

Pay TV service Foxtel has grown its audience by 1.5% to more than 5.2 million over the past 12 months. Its Kayo Sports streaming service has found an audience of 770,000 in the year since it launched, providing a significant boost to Foxtel's numbers. However Foxtel's reach of 25% of the population is less than half that of Netflix.

The leading Australian-owned Subscription TV service is Stan, which is now accessible by more than 3.3 million Australians, up an impressive 60.5% on a year ago. Stan is a fully owned subsidiary of the Nine Entertainment company…

Sometime in mid-2016 the number of Australians with access to some form of Pay TV outstripped the number without Pay TV.

However, even today a significant number of Australians, more than 6.4 million, or nearly a third of the population, don't use a Pay TV or Subscription TV service – although this is down 10.4% on a year ago. "Free-to-air TV is going to be relevant to those people," said Ms. Levine, but nonetheless it faces "enormous pressure".

In recent weeks both Apple TV+ and Disney+ have launched new Subscription TV services in Australia, with Disney having first removed its content from existing services. These new entrants, "are sure to provide intense competition for existing services," said Ms. Levine, "If Disney can bundle its content with a really good delivery service it will be a major competitor"…

A significant question facing existing services and new entrants to the market, is will Australians use more than one service – and the answer so far is a clear yes.

Netflix and Foxtel is the most popular combination amongst those with two or more services, with nearly 3.4 million Australians having access to both services, up 21.7% on a year ago. However the combination of Netflix and Stan is closing in, with over 3.1 million now accessing both services, up 63.5% on a year ago.

Over 1 million Australians have access to both Foxtel and Stan, an increase of 56.5% on a year ago…

The growth in adoption of Pay TV/Subscription TV services over the last four years has been phenomenal and this is largely down to the take-up of Netflix throughout Australia.

The growth in Netflix meant that by August 2016, less than 18 months after its launch, for the first time more Australians had access to Pay TV/Subscription TV than those didn't. This was also when Netflix passed 5 million household viewers for the first time.

Today over two-thirds of Australians (69%) have access to Pay TV/Subscription TV compared to only 31% that don't.
Australia's video-on-demand streaming market is becoming crowded, with incumbents Foxtel, Netflix, Stan, Amazon and Hayu to be joined by offerings from Apple, Alphabet, Disney, Facebook, Hulu, HBO, CBS and NBC.
In doubt Netflix is too concerned about the flood of new subscription services. It is the incumbent powerhouse and has a tonne of original first party content, making it a 'must have' for many households.
The same cannot be said for Stan, which has a much smaller subscriber base and lacks the same exclusive first party content.
But the biggest loser is Foxtel, which has been forced to pivot from high margin cable services to cheaper online streaming, with limited success.
One wonders whether Australian households will soon experience subscription fatigue. While video-on-demand streaming was initially viewed as a cheap option, especially when compared to Foxtel cable, the myriad of services now on offer and the bifurcation of content has meant that households need to subscribe to multiple platforms to satisfy their viewing needs. And the costs are quickly mounting up.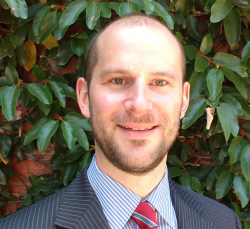 Latest posts by Leith van Onselen
(see all)