A cabal of property industry parasites has demanded developers be given free rein to transform Sydney's suburbs into high-rise:
The percentage of apartments and houses approved for construction within an 800-metre walk from train stations has been trending down for the past three years, according to research from Urbis.

Urbis group director Clinton Ostwald said site availability and affordability had made densification harder.

"Despite the push for densification around train stations, there has been a drop-off in approvals," Mr Ostwald said.

"It's actually become more difficult to find those sites. A lot of those train stations sit in fairly established locations. It's not a lack of desire to build around train stations," he said, adding that density restrictions did not make it worthwhile for some developers to purchase the land…

EG Property Group and Urban Planning managing director Shane Geha said much higher density was pivotal in maximising the use of new and existing rail lines.

"We've understood as a nation endless [urban] sprawl is not good for economics. It's a massive stretch of the economics of pipe and road," Dr Geha said. "Density is very important in a city if you want public transport to work"…

He said density was a friend to a city but Sydneysiders had a negative perception of it.

"We still have an aversion to height and density. When we say denser and taller, everyone freaks out," Dr Geha said. "What's the difference between 10 and 16 storeys … you don't walk in the street with your head touching the back of your neck.

"We're obsessed with regulation to the point we're killing architecture, density and the urban form in our cities"…
Sydney has already undergone a massive transformation into high-rise, and still developers want more.
In the decade to October 2019, there were 266,000 units & apartments approved for construction across Sydney, roughly double the 137,500 detached houses approved for construction over the same period: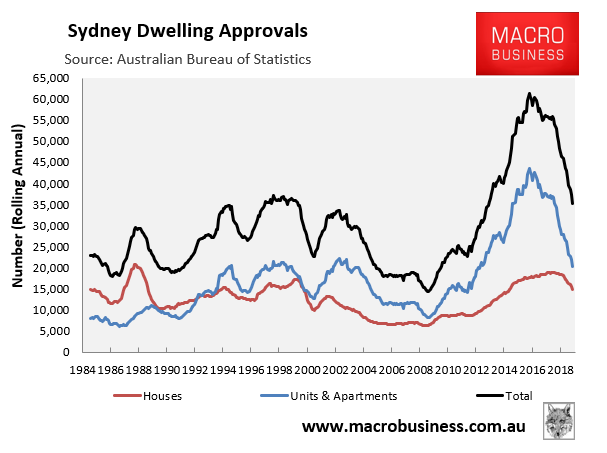 Moreover, projections from the Urban Taskforce have Sydney transforming into a high-rise city mid-century, with 50% of all dwellings projected to be apartments in 2057, up from 30% currently, and detached houses declining from 55% share currently to only 25%: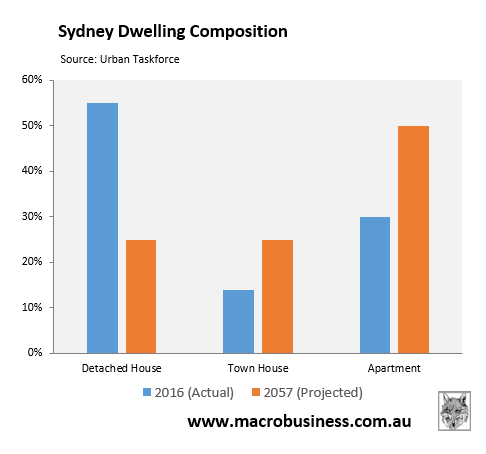 To add insult to injury, turning Sydney into a high-rise city will unambiguously crush Sydney's liveability, according to modelling from Infrastructure Australia, which projected worsening traffic congestion, longer commute times, and reduced access to jobs, schools, hospitals and open space as Sydney's population balloons to a projected 7.4 million people by 2046: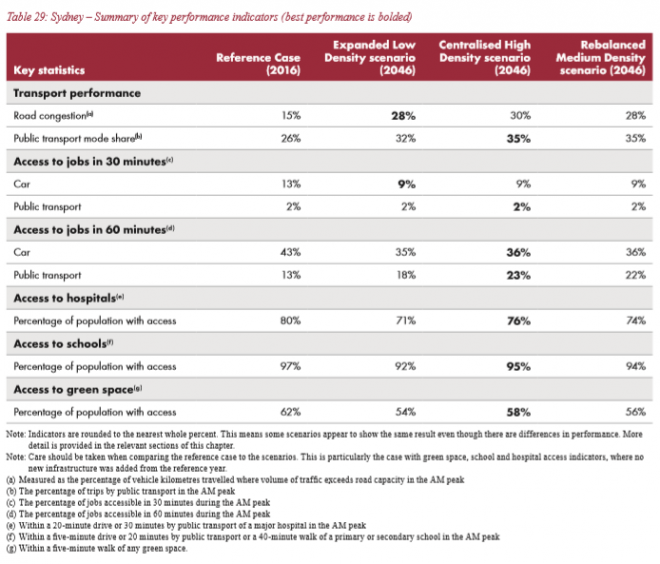 Last month, the NSW Planning Minister attacked so-called "NIMBYs" for opposing high-rise development in their suburbs.
Premier Gladys Berejiklian also announced plans to make it easier for developers to turn Sydney into high-rise.
Nowhere in the NSW Government's thinking is the acknowledgement that the overwhelming majority of residents do not want Sydney to grow any bigger: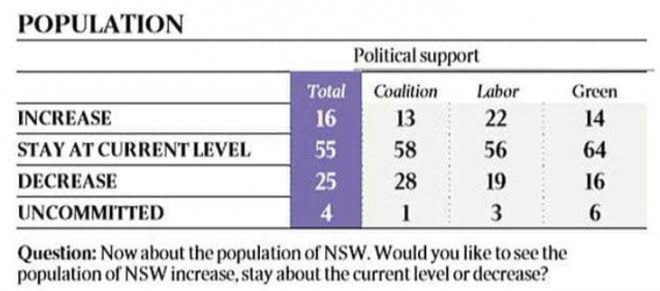 They know that population growth means more development and lower living standards.
When will the NSW Government lobby the federal government to slash immigration, given it is the sole driver of Sydney's projected population explosion and over-development?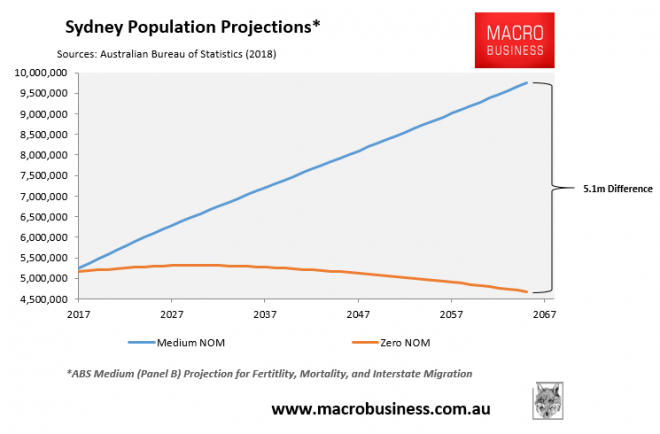 Because as it stands, the NSW Government is working hand-in-glove with developers, not the voters they are paid to represent.
Enough's enough.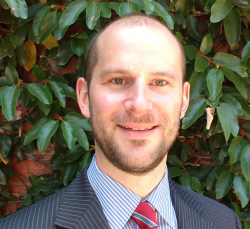 Latest posts by Leith van Onselen
(see all)