Last month, Martin North and John Adams challenged the credibility of the various private sector property indices, which were reporting strong rebounds in property values, claiming "the establishment has sought to kill the counter narrative that the market is falling".
I brushed off their claims at the time and said that "we'll get confirmation when the ABS releases its price data for the September quarter on 10 December".
Well, it turns out that the ABS property price index for September, released earlier this week, was almost identical to the results published by CoreLogic on 1 October:
Although lagged, the ABS residential property price index provides a reference point and benchmark for the more timely private sector measures of house price growth.

The Australian Bureau of Statistics reports on housing prices quarterly using a stratified median methodology. This method is different to CoreLogic's hedonic regression series; in simple terms, the stratification methodology measures price changes across a number of 'strata' or sub-regions before aggregating the data back to the capital city level. Generally the ABS and CoreLogic measures show very similar trends over time, however, the CoreLogic series is more timely (one day in arrears), higher frequency (monthly rather than quarterly) and provided across small regions as well as quartile and decile based valuation cohorts.

Overall, the ABS reported a 2.4% rise in residential property prices across the combined capital cities over the September quarter. In comparison, the CoreLogic index for the September quarter reported a 2.2% lift in capital city housing values over the same period of time.

Across each of the state capitals, the ABS has reported a slightly stronger result on price growth relative to the CoreLogic index, while quarterly results for Darwin and Canberra were higher on the CoreLogic method.

The broad trends from the ABS mirror those already reported by CoreLogic more than two months ago. Sydney and Melbourne are leading the recovery trend with housing values up 3.6% over the quarter, with a softer growth trend across most of the smaller capitals while Adelaide, Perth and Darwin values drifted lower…

Differences between the indices can be explained by a number of factors. Although both index providers utilise the same source data (CoreLogic supplies the record level data that powers the ABS residential property price index), the methodologies for cleaning and filtering the underlying transaction data are likely to be very different, and there are also likely to be differences in how property types are derived (houses v units). Of course there are also the pure methodological differences with the ABS utilising a stratified median while CoreLogic prefers a hedonic regression series.

Despite the differences, its clear that over time both series show very similar trends. The housing market is clearly on a strong recovery path in the largest cities and growth is now rippling out to many of the smaller capital cities.
There is no conspiracy here.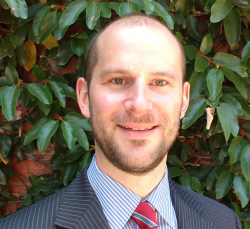 Latest posts by Leith van Onselen
(see all)