Via CoreLogic comes the 2020 outlook for property:
Housing prices are likely to trend higher through the year. At a broad level, we expect dwelling values to trend higher in 2020, however at a reduced pace of growth relative to the second half of 2019.

Factors that will propel values higher include the stimulatory effect of lower interest rates, a lift in investment activity and an undersupply of new housing.

The headwinds will be seen in worsening housing affordability, higher advertised supply levels and potentially a worsening in consumer sentiment as households look to deleverage as they become more concerned around the economic outlook.

A slowdown in growth will most likely emanate from Sydney and Melbourne where the current pace of growth has been rapid, while smaller cities such as Brisbane and Perth, where demographic trends are improving and housing is much more affordable could see an acceleration in value growth over the next year.

Outside of the capital cities we are likely to see diverse conditions.

The satellite cities adjacent to the largest capitals, such as Newcastle, Wollongong and Geelong are likely to benefit from an overflow of demand as buyer seek out affordable housing options in areas with a diverse economy as well as commuting options into the major cities.

Lifestyle markets along the eastern seaboard and hinterland locations, especially areas adjacent to the major capitals, are likely to continue to experience strong demand from a variety of market segments. Post the recent housing boom, cashed up buyers from Sydney and Melbourne have utilised their improved wealth position to purchase investment properties and holiday homes, while baby boomers approaching retirement are also positioning themselves in these lifestyle markets. Anecdotally, professionals are also taking advantage of high-speed internet services, a greater acceptance of remote working by employers and tolerable commuting times to base themselves in a regional location adjacent to the major capital cities.

Mining regions have started what is likely to be a drawn out recovery, following a dramatic decline in values post-mining/infrastructure boom, however agricultural regions that are drought-affected are likely to continue to see weaker conditions until climatic conditions improve.
Our view is that property prices will slow, possibly significantly. And will keep doing so into 2021 as the economy remains stalled as terms of trade falls eventuate.
There is no economy to support ongoing prices rises and that is not going to change materially.
Full report.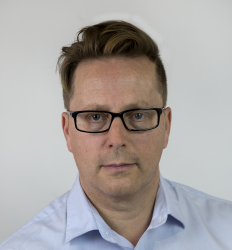 Latest posts by David Llewellyn-Smith
(see all)