The planned privatisation of Australia's visa system has been delayed until next year after a web of conflict-of-interests were discovered across the Morrison Government:
The tender bid, managed by the department, is now at arm's length from Prime Minister Scott Morrison and Immigration Minister David Coleman because of their long personal and professional relationships with Scott Briggs, who is leading the Australian Visa Processing consortium…

Mr Briggs, a former NSW Liberal deputy state director, was closely linked to Mr Morrison's leadership bid against Mr Dutton in August last year and was a former colleague of Mr Coleman at Nine Entertainment Co…

Senior government sources have conceded the government will "cop some flack" should the bid led by Mr Briggs be successful, but have stressed the decision will be "truly independently made"…

Adding to the political conflicts, opposition home affairs spokeswoman Kristina Keneally's husband, Ben, is employed by Boston Consulting Group, which is advising the department on process.
Conflicts or not, privatising Australia's visa processing is unambiguously bad policy.
Visa processing is an essential government service and a natural monopoly. Its sale will inevitably result in end-users being gouged by the new monopoly private owners, as well as a reduction in transparency.
The first assistant secretary of the Department of Home Affairs, Andrew Kefford, recently boasted that visa privatisation is the "most significant reform to the Australian immigration system in more than 30 years", and claimed it would make the "visa business" profitable by including "premium services for high-value applicants", while providing "commercial value-added services".
In other words, the Morrison Government would effectively make Australia's visa system 'pay to win' and a profit-based. This is exactly what has happened in the United Kingdom, which privatised its visa processing in 2014 with disastrous results (see here and here).
Adding a profit motive and turning the visa system into a quantity-based "pay to win" business will also eliminate what little integrity there is left, and risks Australia losing complete control of migration numbers.
At a minimum, visa privatisation first be submitted for independent review by the ACCC, the Australian National Audit Office, and/or the Productivity Commission before coming into force. To do otherwise would be policy treason.
This whole plan is Game of Mates writ large.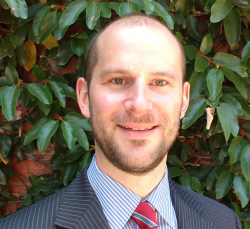 Latest posts by Unconventional Economist
(see all)