The greatest capital misallocation in the history of human civilisation continues today with China's November data dump.
On the surface, all appears well as data beat expectations comfortably. Industrial production was in at 6.2%. Retail sales at 8% and fixed asset investment at 5.2%: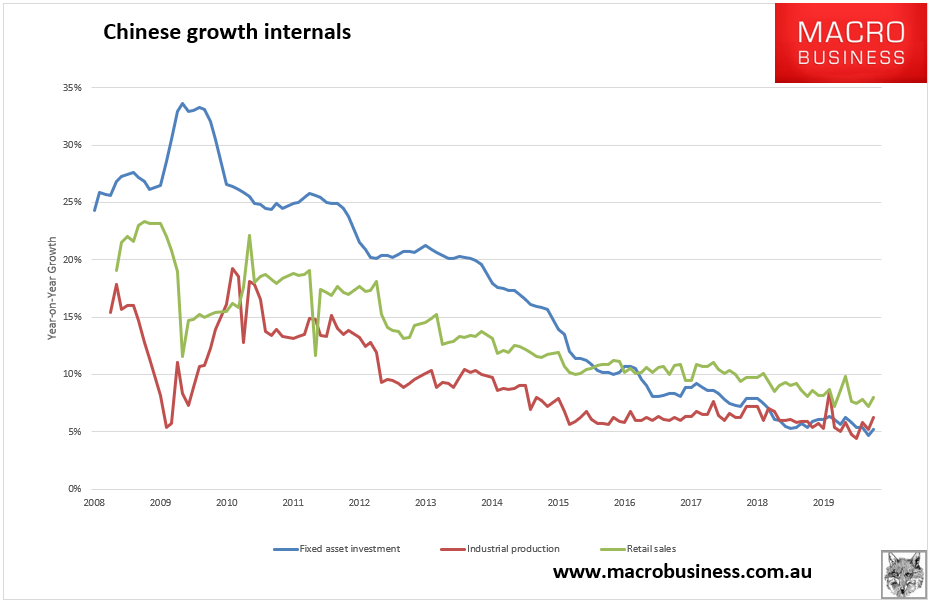 There are 1755 words left in this subscriber-only article.