The Australian Bureau of Statistics yesterday published its overseas short-term arrivals figures for October, with Chinese visitors hitting fresh all-time highs.
The number of short-term visitor arrivals rose by 2.7% in the year to October, whereas short-term resident departures rose by 2.9%. The ratio of annual arrivals to departures remained at 81.4%: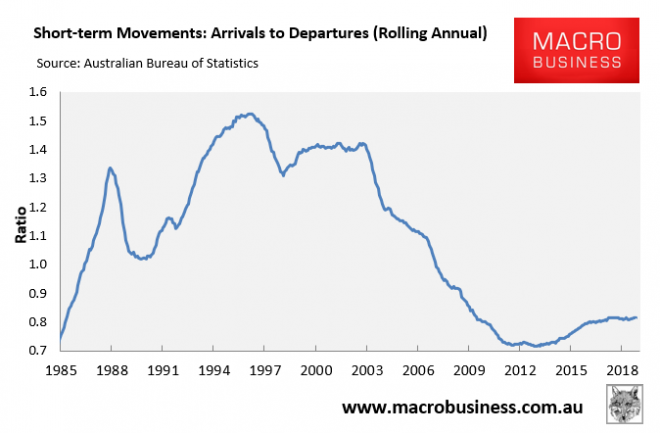 Net short-term arrivals also remained heavily in deficit: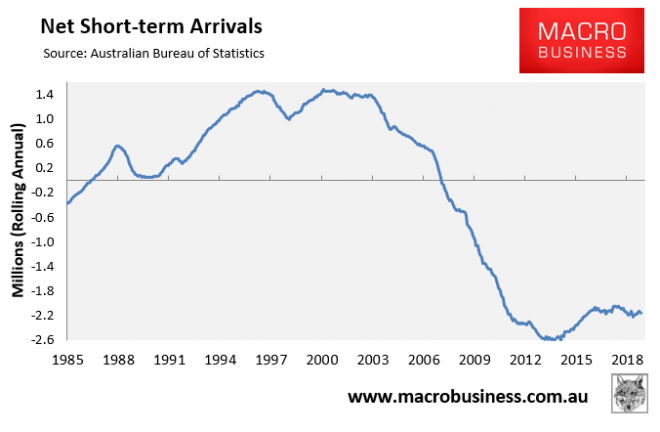 In the year to October 2019, 9.4 million inbound visitors arrived in Australia over the year – a 71% increase on a decade ago (5.5 million). The number of Australians traveling overseas was 11.6 million – an 83% increase on 10 years ago (6.3 million):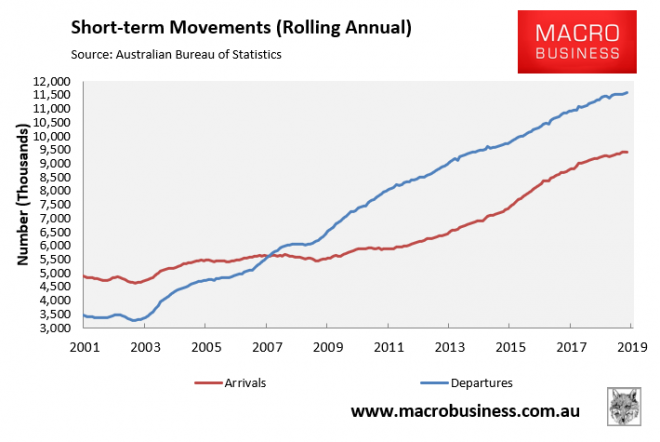 The next chart shows that short-term arrivals were dominated by holiday makers and those visiting friends and families: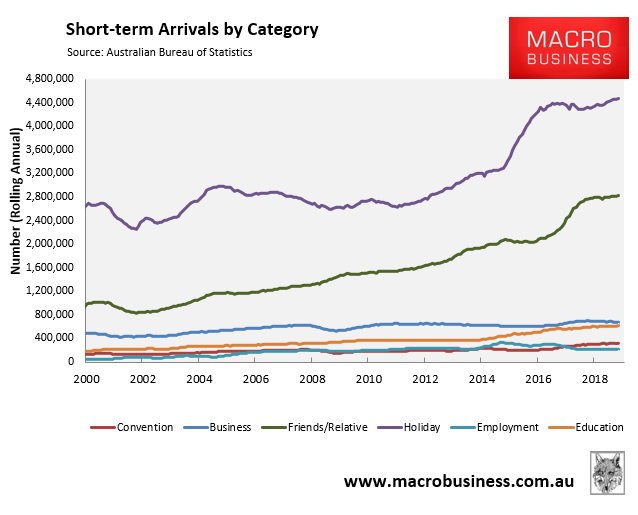 As shown below, most foreign visitors to Australia came from NE Asia, which accounted for 29% of arrivals: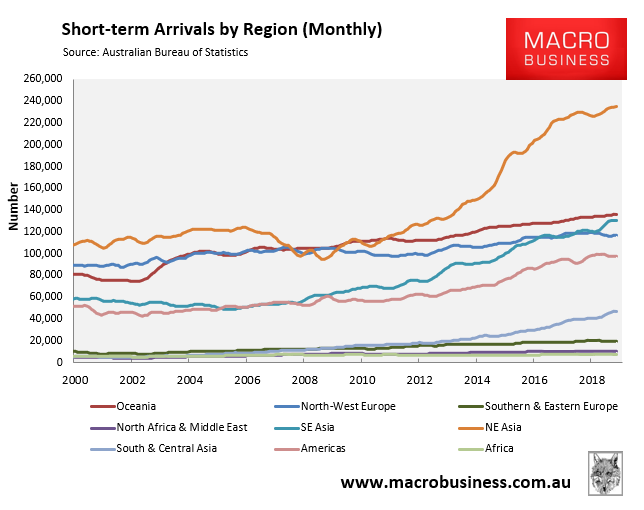 In particular, arrivals from China hit a record high 126,100 in October: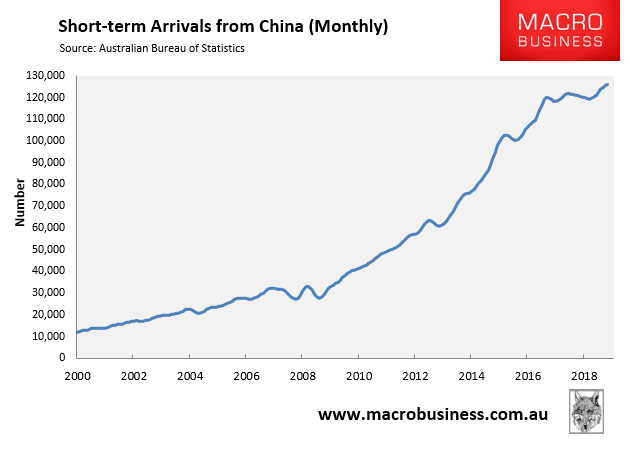 Chinese arrivals also hit an all-time high 1.46 million in the year to October, accounting for 15.5% of total arrivals in Australia: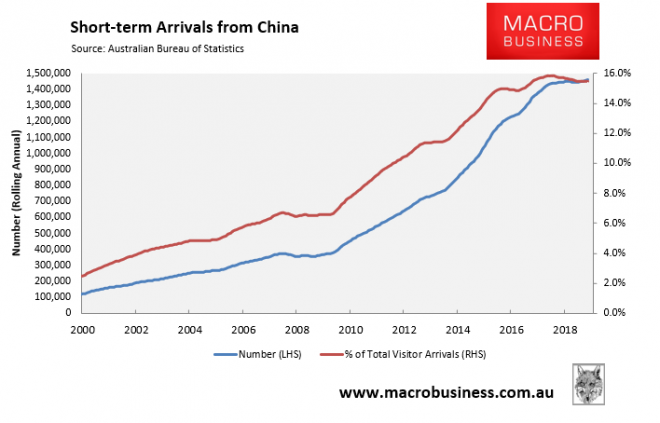 Leith van Onselen is Chief Economist at the MB Fund and MB Super. Leith has previously worked at the Australian Treasury, Victorian Treasury and Goldman Sachs.
Latest posts by Leith van Onselen (see all)