Via Sinocism:
Friday's Politburo meeting set the tone for the Central Economic Work Conference (The CEWC), and that tone appears to be consistent with what we have been hearing all year, that the leadership is OK with slowing growth, that while there are plenty of risks and challenges they are up to the task, and that there will be no large-scale stimulus. The CEWC should convene within the next ten days, so we should have a tad more clarity soon.
Via Xinhua:
The Political Bureau of the Communist Party of China (CPC) Central Committee held a meeting Friday to analyze and study the economic work for 2020 and make plans for improving conduct and building integrity as well as fighting corruption.

Xi Jinping, general secretary of the CPC Central Committee, presided over the meeting.

Facing the complicated situation of rising risks and challenges both at home and abroad this year, China has maintained sustained and sound economic and social development, said the meeting.

Major steps have been taken in reform and opening-up with deepened supply-side structural reform, and breakthroughs have been made in scientific and technological innovation, the meeting noted.

"The year 2020 will be the year to finish building a moderately prosperous society in all respects, and it is also the final year for the 13th Five-Year Plan. China shall achieve its first centenary goal," said the meeting.

It called for taking Xi Jinping Thought on Socialism with Chinese Characteristics for a New Era as a guide and working hard to ensure the tasks are well completed.

"The basic trend of steady long-term growth for China's economy remains unchanged at present and for a period to come," the meeting said, stressing transforming external pressure into motivation for deepening reform and furthering opening-up, and focusing on running China's own affairs well.

Stressing the policy framework of keeping macroeconomic policies stable and microeconomic policies flexible, and ensuring social policies cover people's basic needs and welfare of the disadvantaged, the meeting underscored preemptive, targeted and effective macroeconomic control and adoption of countercyclical adjustment tools.

The meeting emphasized further efforts in building a modern economic system, strengthening the high-quality development of agriculture, manufacturing and tertiary industries, and enhancing science and technology prowess and innovation capacity, as well as deepening reforms in the economic system to achieve a higher level of opening-up.

The meeting called for turning the institutional strength of the Party leading the economy work into more effective governance as underlined in the fourth plenary session of the 19th Central Committee of the CPC.
And China Daily:
Chinese policymakers will likely be more flexible when setting next year's growth target, showing greater tolerance for slower growth in exchange for policy leeway to carry out longer-term reform objectives that are crucial to the country's high-quality development, analysts said on Sunday.

Top leaders in Beijing will gather at the annual Central Economic Work Conference, scheduled for later this month, to discuss economic and reform plans in detail. The meeting will set China's economic agenda and the overall policy tone for the coming year.

Most economists expect the policy tone to emphasize quality growth over speed, with more flexible and targeted efforts that focus on ensuring an orderly economic deceleration and strike the right balance between maintaining stable growth and containing economic risks.

That policy stance was reflected on Friday in a statement by the Political Bureau of the Communist Party of China Central Committee. It said the basic trend of steady long-term growth for China's economy remains unchanged, and it emphasized the need to keep macroeconomic policies stable and microeconomic measures flexible.

A pledge emerged from the meeting to make policies more preemptive, targeted and effective, including better use of countercyclical tools to ease downside risks.

While stabilizing growth is an important task for the central government, economists have been debating whether China's policy priority next year should be preventing GDP growth from falling below 6 percent.

Some believe that a growth target above 6 percent will involve a large-scale stimulus, which would mean substantial policy easing, further buildup of debt and higher financial risks. Such measures could give the economy an immediate boost but could also produce serious side effects and delay the reforms necessary for China to achieve high-quality development.

Qu Tianshi, China economist at Bloomberg Economics, said that a GDP growth rate below 6 percent is not something to worry about, as China is still capable of achieving the goal of doubling its 2010 GDP and per capita income for urban and rural residents by 2020 even with slightly slower growth.

"Given the broader context of a global economic slowdown, even if China's GDP growth falls below 6 percent, the speed is still much faster than the average level of the world's major economies," Qu said.

"Our view is that as long as policy efforts ensure stable employment and corporate profitability, growth quality is more important than speed."

Some economists expect that the government may opt for a lower GDP target next year in exchange for more policy flexibility, and they will likely tolerate a higher level of inflation and deficit spending to shore up growth. China's policymakers may leave monetary policy unchanged and continue with their prudent and more targeted approach, they said.

"We believe the overall policy tone is likely to be a continuation of the recent tone," said Yu Song, chief economist at Beijing GaoHua Securities, a subsidiary of US bank Goldman Sachs in China.

Song expected the GDP target for next year to be lowered to "around" 6 percent — that is, from "6.0 to 6.5 percent" this year — while the fiscal deficit target for 2020 may be raised to 3 percent from 2.8 percent this year.
And iFeng:
The Political Bureau of the CPC Central Committee held a meeting on December 6 to analyze and study economic work in 2020. This meeting did not mention real estate related content, what signals did this reveal?

From July 24, 2017 to December 6, 2019, nine sessions of the Central Political Bureau focusing on the economy have been held. During this period, six meetings made important statements on the real estate market. The three meetings on October 31, 2018, December 13, 2018 and December 6, 2019 did not mention real estate.

From this year's perspective, the Politburo meetings held in April and July 2019 both emphasized "adhere to the positioning of houses for living, not for speculation." The July meeting even emphasized "not using real estate as a short-term Means to stimulate the economy. "
While the central govt wants the real estate market contained, local govts do not:
Reducing the economy's dependence on real estate, and not using real estate to stimulate the economy in the short term, does not mean that local governments do not want to develop the real estate industry. The real estate industry itself is connected to finance, and even to the physical industries such as building materials. The volume is large, and local governments at any level will not neglect the industry.
Keeping prices in check requires scientific central planning:
Under this principle, whether the real estate policy needs to be adjusted depends on what actually happened in the local real estate market. Overheating will be tightened, and overcooling will need to be relaxed. If the market is stable, the policy will also need to be stable. These adjustment costs This is the due meaning of the property market regulation, and it is also where the powers granted by the central government to the locality lie.

However, if local governments adjust real estate regulation and control policies, they must still grasp the timing and scale. Otherwise, the market will fluctuate sharply. It will obviously deviate from the "three stability" goal and the possibility of being stopped by the central government will be very high.
The government is in the Goldilocks planning zone for now:
Under such circumstances, there is no basis and necessity for directional adjustment of real estate regulation and control policies, and overall stability is still the main focus. The December Politburo meeting didn't mention real estate at all, but it also shows that the industry itself does not currently have a significant need for policy adjustments, that is, the entire real estate regulation and control policy has no turning requirements.
Plus Reuters:
China's potential economic growth will be below 6% over the next five years, an adviser to China's central bank said on Saturday.

The economy could grow between 5% and 6% from 2020 to 2025, Liu Shijin, a policy adviser to the People's Bank of China, said at a conference in Beijing, according to an article he posted on social media.

China's monetary policy is already quite loose, and attempting to stimulate the economy to grow faster than its potential could cause it to fall off a cliff, said Liu.
5% is 2% in reality. Catch-up growth is over.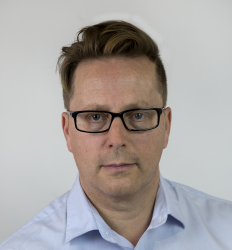 Latest posts by David Llewellyn-Smith
(see all)