Courtesy of Sinocism comes the results of the Central Economic Work Conference (CEWC):
一是坚定不移贯彻新发展理念 First, we will unswervingly implement the new vision for development;
二是坚决打好三大攻坚战 Second, we will resolutely fight the "three tough battles";
三是确保民生特别是困难群众基本生活得到有效保障和改善 Third, we will ensure that people's well being, especially the basic living standards of those in need, are effectively guaranteed and improved;
四是继续实施积极的财政政策和稳健的货币政策。Fourth, we will continue to implement a proactive fiscal policy and a prudent monetary policy;
五是着力推动高质量发展 Fifth, we will work hard to promote high-quality development;
六是深化经济体制改革 Sixth, we will deepen economic restructuring

It also reiterated that houses are for living in, not for speculating on "要坚持房子是用来住的、不是用来炒的定位"
Steady as she goes with the glide slope to slower growth. Via Nikkei:
China looks to set an economic growth target of "around 6%" for 2020, down from this year's goal of "6% to 6.5%," as the trade war with the U.S. continues to weigh on the country, Nikkei has learned.

The target for real gross domestic product growth is believed to have been approved at the Central Economic Work Conference that wrapped up Thursday. The figure will be announced in the government's work report at the National People's Congress session in March.

"The economy is showing signs of stability at this point, such as recovering sentiment in the manufacturing sector, so it was concluded that growth of 6% or so could also be expected in 2020," a source said. The purchasing managers' index ticked up last month for the first time in seven months.

Another insider said economists consider 6% growth to be "sufficient." After a recent revision of 2018 GDP based on economic census data, Beijing still could achieve its goal of doubling real GDP next year from 2010 levels even if China's growth dips a bit below 6%.
Which it will. Next up:
2021 5.5% to 6%
2022 around 5.5%
2023 5% to 5.5%
2024 around 5%
2025 4.5% to 5%
Subtract 3% for balderdash. Catch-up growth over.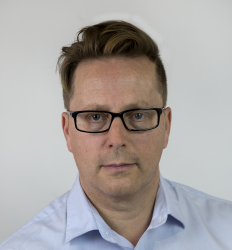 Latest posts by David Llewellyn-Smith
(see all)