Phil Coorey today with dark musings on climate politics. First on The Greens and their election Adani cavalcade:
Brown argues the mission was a success because the Greens' vote rose nationally and the party secured the re-election of its Queensland senator Larissa Waters "with a more than 3 per cent increase in her vote".
But the QLD government immidiately approved the mine when it saw the impact of the Greens on the locals. Then there is Labor which:
…believes it will never win government unless it takes seats in north and central Queensland. And if it never wins government, it can't do anything about reducing Australia's domestic contribution to emissions.
So Albo heads to QLD to reassure that he supports coal as the entire east coast goes up in flames. Meanwhile, owing to the same catastrophe:
…the Coalition is falling over itself as it stampedes rhetorically in the other direction.
Nicely assessed Mr Coorey.
What he doesn't mention is that all three loons won't touch the immigration rate which would:
send The Greens vote to the moon by actually making them green;
capture all of QLD for Labor as the One Nation vote collapses,
or secure QLD permanently for the Coalition.
That's how captured Canberra is by the mass immigration growth lobby.
All parties will embrce anything to not do the one thing that we need more than any other for the environment, economy and living standards.
Even planetary-scale destruction and species extinction.
WTF.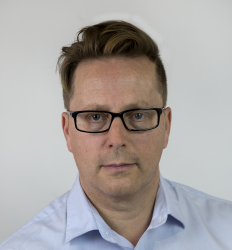 Latest posts by David Llewellyn-Smith
(see all)