Monday's September quarter Business Indicators release from the ABS, which feeds into today's national accounts, showed that wages & salaries remain wildly divergent from business profits.
As shown in the next chart, real business gross operating profits continued to boom in the year to September: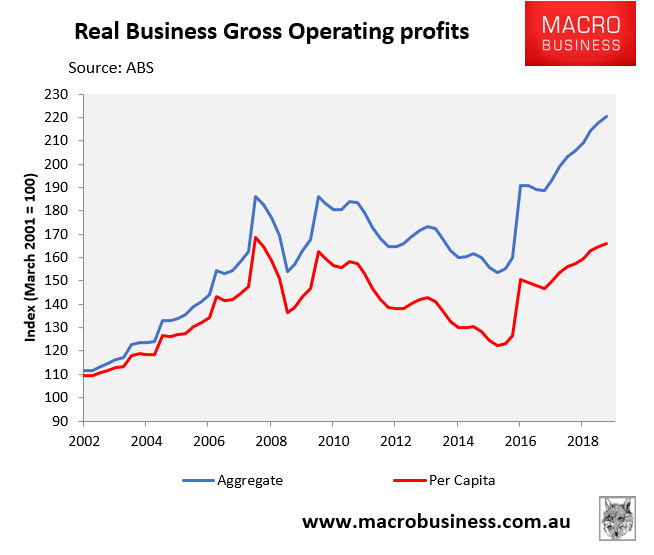 Whereas, there remained a huge gulf between wages & salaries: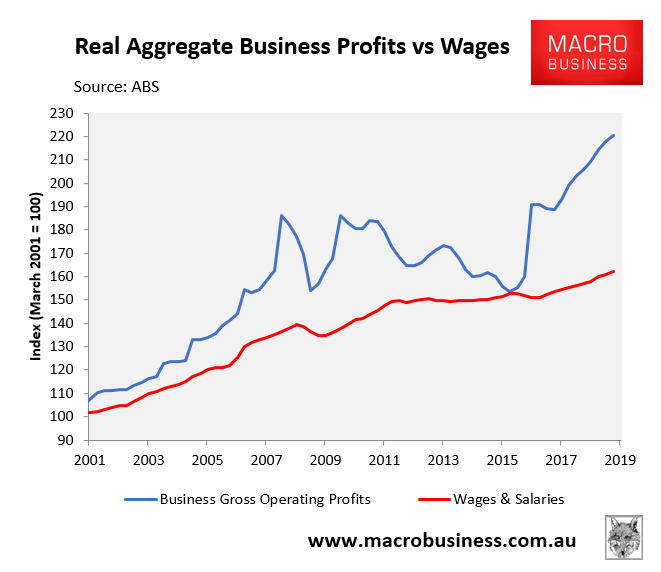 In the year to September 2019, real per capita business profits rose by 5.4%, whereas salaries & wages rose by 1.4%: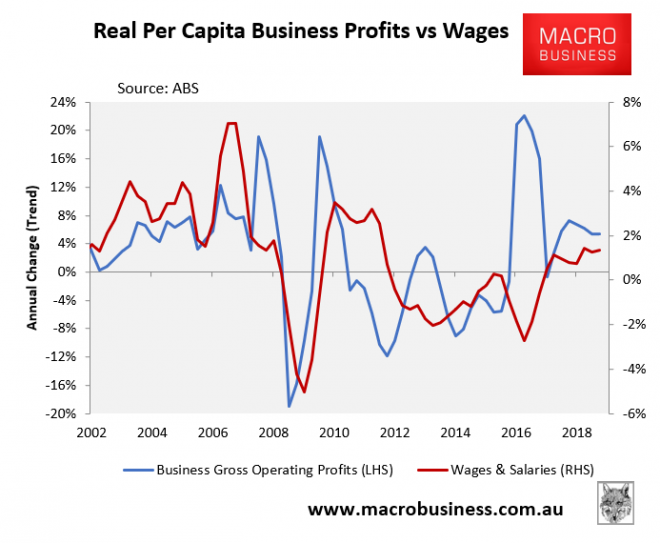 The recent surge in real business gross operating profits was driven by the rebound in commodity prices and the terms-of-trade: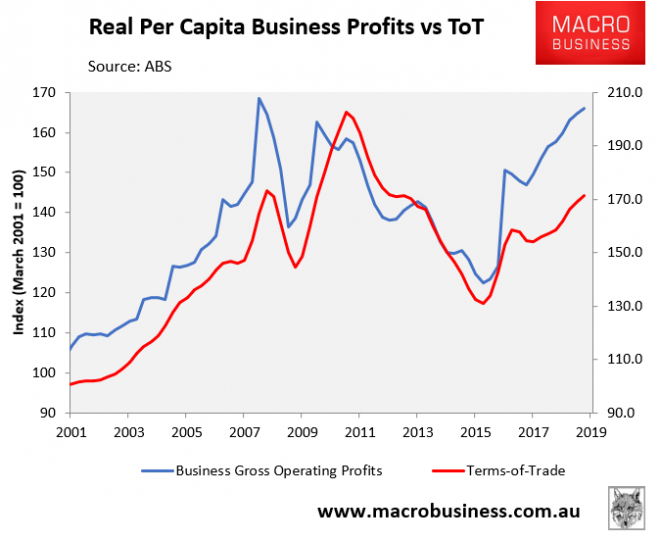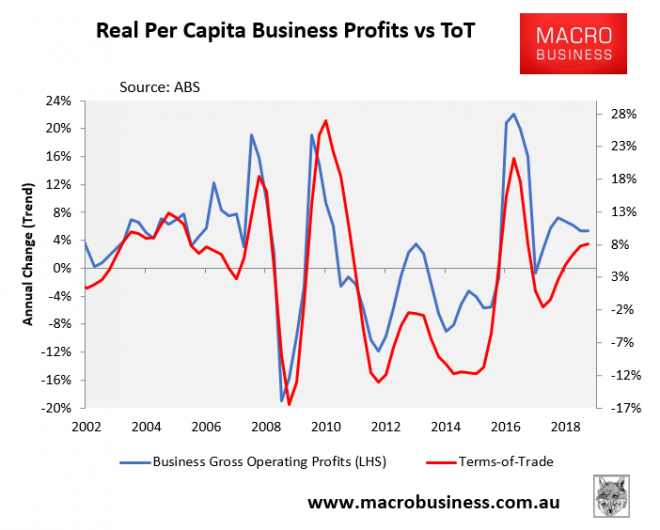 Sadly, the transmission mechanism from mining profits to wages is broken because investment has stalled.
Leith van Onselen is Chief Economist at the MB Fund and MB Super. Leith has previously worked at the Australian Treasury, Victorian Treasury and Goldman Sachs.
Latest posts by Leith van Onselen (see all)