There's no stopping a business lobby moron:
Australian Industry Group chief executive Innes Willox said the budget could afford fiscal stimulus "should the economy fail to pick up steam in the next few months".

"If there is further slowing of domestic activity, measures to stimulate business investment, address the difficulties small businesses are having accessing credit and to avoid a rise in joblessness will be sensible precautions against the risks of confronting the severe costs of a decline in activity and a sharp lift in unemployment," Mr Willox said.

Business Council of Australia chief executive Jennifer Westacott, who will release her own reform ideas this week, welcomed the forecast return to surplus but said "more needs to be done to accelerate economic growth so Australians can get ahead".

"The government has done the hard work and we're on track for a surplus after a decade of deficits. A surplus is good news for Australians and should not be compromised," she said.

"Now, our focus should be on driving the economy harder, and the private economy will need to do the heavy lifting.

"The conversation Australia needs is not about short-term stimulus. This is not the problem we need to solve. Instead, we need a national debate about getting the right structures in place to drive business investment and sustained, faster economic growth."
A surplus and stimulus – the fabled surpulus – is possible. We had that debate in the last election. Labor proposed structural reforms that:
wound in property and super concessions that destroy capital productivity;
that would have cut taxes and lifted the budget;
as well as funding accelerated business writeoffs to promote investment;
and increased infrastructure investment.
They lost in part thanks to these same business lobbies condemning them for it.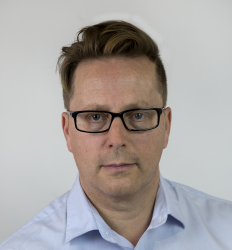 Latest posts by David Llewellyn-Smith
(see all)