Let's start the parade of bad ideas with Gottiboff:
Our largest state, NSW is the country's engine room, but it has a crazy property development approval system designed to create uncertainty and boost costs.
Victoria has a deep energy crisis that makes both consumers and business nervous. Victoria creates an artificial gas shortage by banning access to its immense gas reserves.
We are not attacking the carbon problem intelligently. States erect wind and solar platforms without investing in the grid changes required…Its chaos and it pushes up energy prices and slashes business investment.
Credit growth is now at a very low rate…related to the attacks on our banking system.
The Reserve Bank and the market analysts are all classical economists who were taught that lowering interest rates…it forces retirees and pending retirees plus many younger people to save more.
Employment-creating small and medium business is increasingly about supply chains…The only action that will work involves banning slow payers from government contracts. On a similar tack, large organisations send out millions of unfair contracts each year whereby the large organisation can change the terms of the contract, but small enterprises have no such power. This curbs small enterprise employment financing and investment.
WA struggles because it does not receive its fair share of GST money.
business…hear negativity all around them (especially via the media) and sense a lack of confidence which affects their willingness to expand.
A few of the micro-economic suggestions might help but it's basically deck chairs on the Titanic or are just delusional.
What's missing is structural reform. Household debt is done. We need an entirely new growth model aimed at boosting local productivity, competitiveness and external demand.
Lobbyists their own ideas, via AFR:
"The red ink recorded against Australia's productivity performance is the most disturbing," Mr Willox said. "Without a turnaround in productivity, we will not return to the more robust growth in incomes and economic competitiveness."

…Business Council chief executive Jennifer Westacott backed the government's determination to deliver its promised surplus but said structural reform had to be delivered.

"Lifting productivity also means we will need an education system that leaves Australian students at the top of the pack and a skills system that lets them retrain and reskill over their working lives.

"And it means we must get the enterprise bargaining system back on track because it sees workers paid more and lifts productivity."
The problem is, these same lobbyists hate what they are demanding. The reforms we need to improve economic structure are:
cuts to property investment incentives to lift capital productivity;
cuts to superannuation giveaways to lift budget revenue;
cuts to immigration to stop the bottlenecking of the entire economy and the crushing of wages;
more infrastructure for the same reason;
limit foreign students and invest in proper unis;
competition reform that breaks up oligopolies;
R&D and innovation incentives;
federation reform to resolve vertical fiscal imbalances;
gas reservation to smash the gas cartel and crash energy costs, and
wholesale policy to crash the AUD.
In short, the answer to Australia's growth problem is something called "capitalism".
This reform agenda would initially hit growth but would lift it soon enough as profits and wages began to rise with national income. If it had of been done in 2011 when MB first suggested then we would now be sitting pretty as a lean and competitive machine. Instead we've wasted years supporting the unsupportable bloat even as we denude most Australians of income.
The problem is geniune reform comes with a lot of losers in the property and associated segments as tradables climb in their place.
So nothing gets done while everyone pretends to care.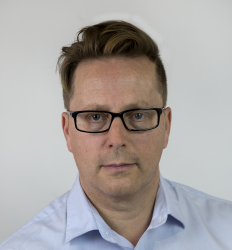 Latest posts by David Llewellyn-Smith
(see all)