From the always excellent Adrian Blundell-Wignall today at the AFR:
In the early phases of economic development, authoritarian governments can more or less "buy" economic growth. Asia did it in the run-up to the 1998 crisis…In effect, "costs" — such as providing capital to new workers moving from the countryside to the cities — are recorded as economic growth. But this tooling-the-workers process eventually ends. And it is impossible to continue writing credit like that indefinitely.

…In market economies, structural reforms and market discipline generate strong productivity growth (profitability), which takes over from the chequebook-growth phase. Company investment comes to be funded by retained earnings. Credit begins to take a back seat (other than for working capital).

…Over-investment always results in falling returns — that's just basic economics. The return on equity  for Chinese listed companies has been sliding ever since its peak just prior to the crisis. The receding tide of this average is exposing a host of zombie companies that can't make their cost of capital. Just like Japan in the 1990s, they need bank support…Reminiscent of the Japan and Asia crises, financial stresses have begun to emerge. Already some regional banks have either failed…China has reached a dangerous inflection point…
Any way you look at it, China is going to slow from here, via reform, crisis or stagnaton.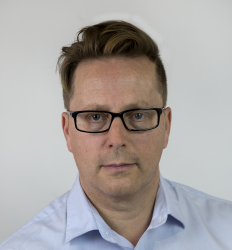 Latest posts by David Llewellyn-Smith
(see all)