The word is spreading, via Bloomie:
Australia is expected to post the worst profit growth in Asia next year as a weak domestic economy stokes consumer caution and the banking sector deals with a litany of scandals.

…Banks, which make up a large portion of Australia's benchmark, are also bringing down earnings expectations for the broader market, Ezquerro said. Mounting misconduct costs, lack of credit growth and falling interest rates from the Reserve Bank of Australia are eating into profits. Earnings for the nation's biggest lenders are set to be the lowest since late 2010, data compiled by Bloomberg show.

Still, investors should be able to look through short-term softness in companies exposed to the nation's rebounding property market, said Natalie Tam, investment director for Australian equities at Aberdeen Standard Investments.
It's actually worse than this not better. Once bulk commodity come off further next year, profits will probably be negative. And not just owing to miners. The income starved economy will be strangled with even less cash. Wages growth will fall further and consumers will not spend the housing wealth as the RBA runs out of cuts even as the Government refuses to spend.
Australia's is profitless economy now owing to:
the long reversion to mean in the terms of trade;
the mass immigration rat wheel economy that adds GDP but kills incomes;
no productivity growth;
energy and wider cartels extracting rents;
poor tax structure;
extreme household debt.
We are Japan in all but name, but without the dynamic export sector!
If it's profit growth you are after for share price gains, get offshore.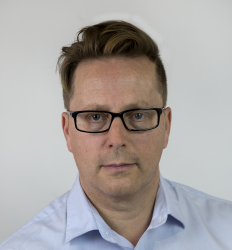 Latest posts by David Llewellyn-Smith
(see all)