South-East Queensland (SEQ) lot sizes are projected to shrink as the region welcomes an additional 2 million residents over the next 20-years – equivalent of adding a Perth to the existing population:
As south-east Queensland prepares to welcome almost 2 million new residents in the next 20 years, the region's lot sizes continue to shrink.

But the state government has insisted there is still enough space to grow.

The average Brisbane lot size shrank by 18.4 per cent in the past seven years, from 500 square metres in 2012 down to 408 in 2019.

The reduction comes as more south-east Queenslanders move into high-rise buildings.

In 2016, just 6 per cent of south-east Queensland homes were nestled inside apartment buildings, but over the past three years high-rise dwellings accounted for 21 per cent of new approvals, according to a new state government report.

The Land Supply and Development Report showed an extra 800,000 homes are needed in south-east Queensland by 2041 to match projected population growth…

A 2018 report by Infrastructure Australia found more than 60 per cent [450,000] of Brisbane's growth would occur in established suburbs.

"If we don't get the timing of new housing and infrastructure right, our growth centres risk being characterised by congested roads, overcrowded trains and buses, over-enrolment in schools, hospital bed shortages and constraints on community infrastructure," IA policy and research executive director Peter Colacino said.
It's the same story over and over again.
As Australia's major cities double in since over the next half century: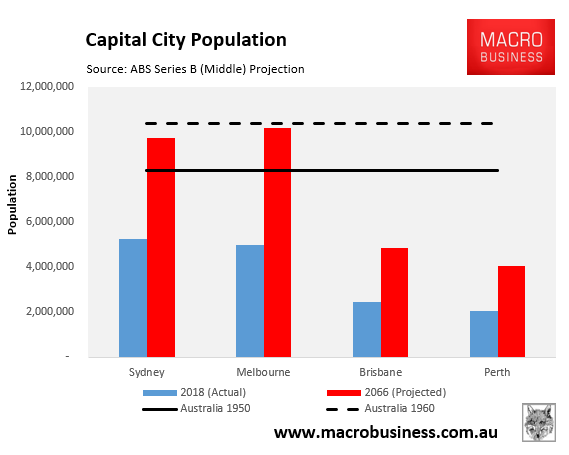 Residents will be shoehorned into smaller dwellings, like high-rise apartments.
The situation is obviously most acute in Sydney, where land is most constrained, with half the population projected to live in apartments by 2057 (versus 30% currently), and the share living in townhouses also rising: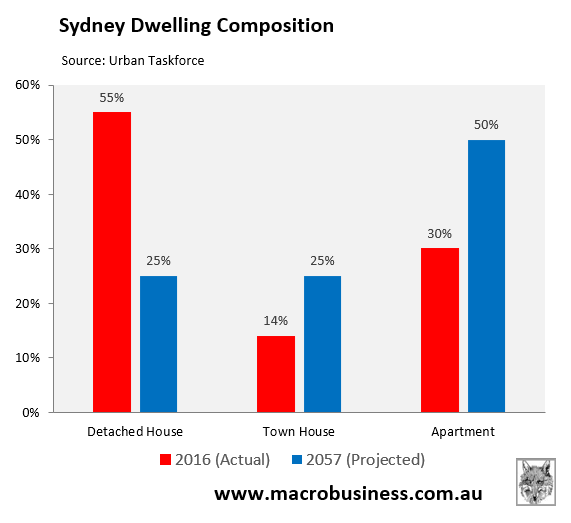 However, Melbourne, Brisbane and Perth will also experience similar densification.
Basically, our major cities are facing a future where only the wealthiest residents will be able to afford a detached house with a backyard, while the majority of residents will be forced to live in cramped accommodation, an increasing share of whom will also be renting and with little or no access to green space.
The often expressed hope that 'better planning' will be sufficient to overcome any challenges caused by rabid population growth fails to grasp that this growth is premised upon a compliant and malleable planning apparatus which enables developers to achieve maximum throughput, at lowest cost and for maximum reward.
To do the planning 'better' would by definition be costlier and more time-consuming – and thus could not support the current high rates of population increase.
Surely the sensible option is to slash immigration, alleviate population pressures, and avoid the problems in the first place?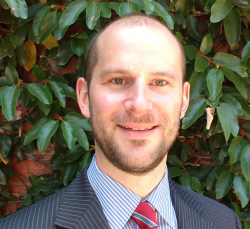 Latest posts by Leith van Onselen
(see all)