The Australian Bureau of Statistics (ABS) yesterday released its Australian Demographic Statistics for the June quarter of 2019, which revealed that Australia's population continues to grow manically led by never-ending strong net overseas migration (NOM), mostly into Sydney and Melbourne.
According to the ABS, Australia's population rose by 1.5% in the year to June 2019, well above the 38-year average: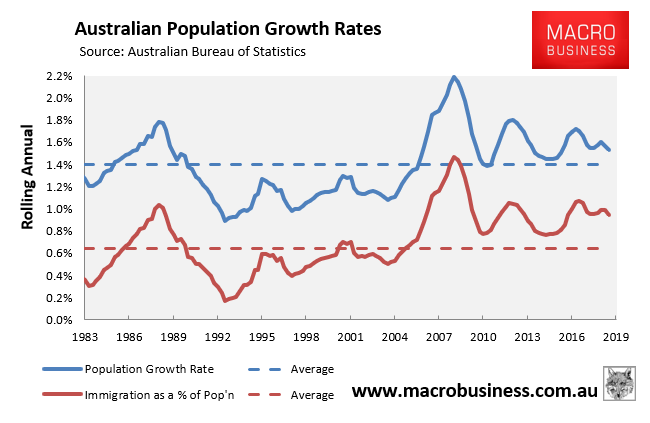 The growth in the number of persons in the year to June was an insane 381,600, even further above the 38-year average: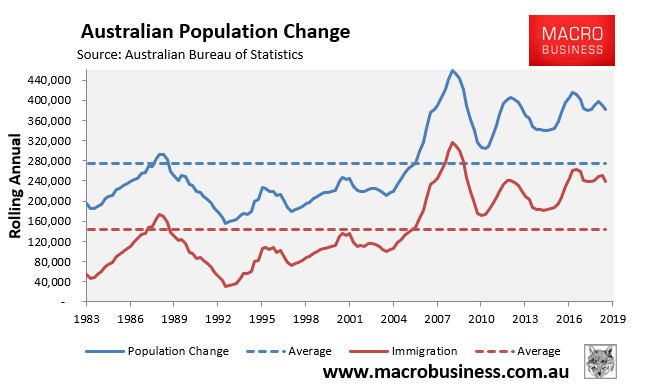 Australia's population growth continues to be driven overwhelmingly by net overseas migration (NOM) – defined loosely as those residing in Australia for 12 months or more: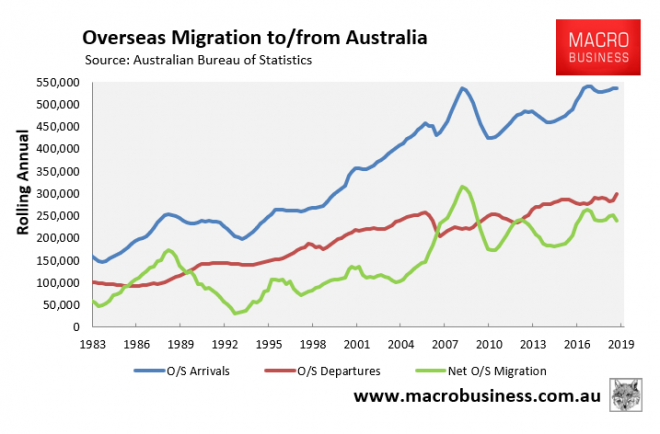 NOM fell to 238,400 in the year to June 2019, way above the 143,159 average over the past 38 years.
NOM is also currently running at triple the circa 75,000 average since Australia was federated in 1901: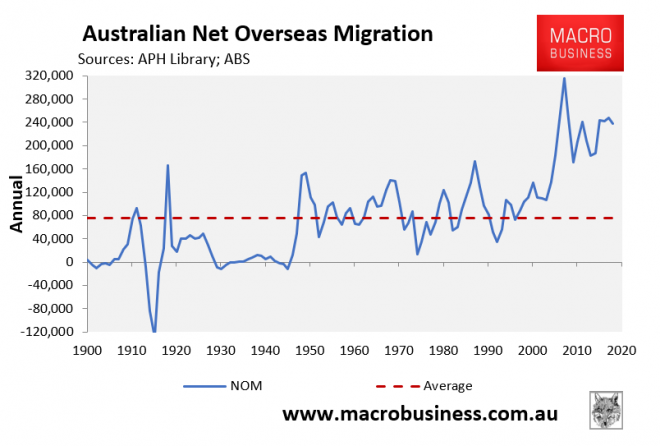 Moreover, as shown below, the proportion of population growth derived from NOM – 62.5% in the year to June 2019 – remains well above the 38-year average of 49.5%: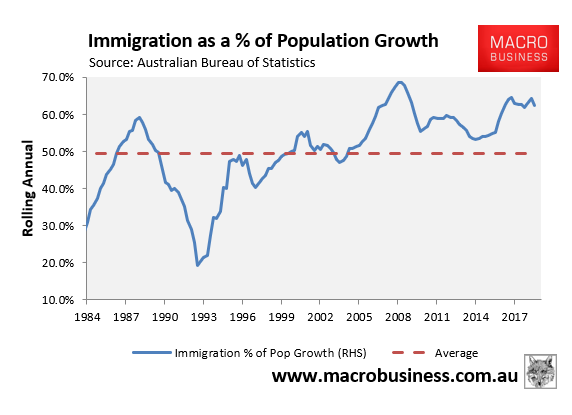 Victoria continues to be the population ponzi king, with its population growth at 2.05% in the year to June: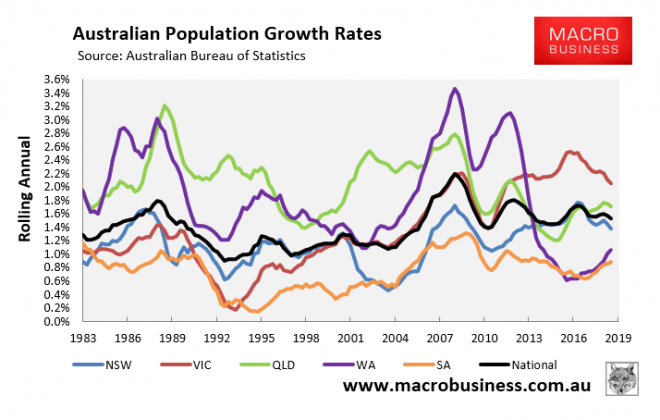 In pure number terms – which is what matters for infrastructure, housing and overall liveability – Victoria and New South Wales are way out in front in the population growth stakes. In the year to June, Victoria added an insane 133,000 new residents, whereas New South Wales added 109,000 new residents: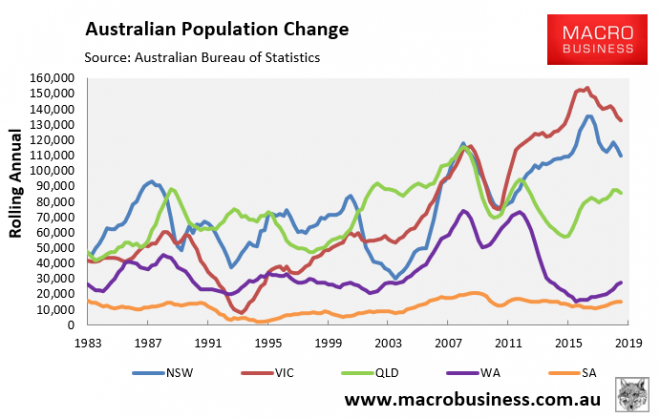 Immigration into New South Wales (read Sydney) and Victoria (read Melbourne) remained at insane levels of 86,000 and 83,000 respectively in the year to June: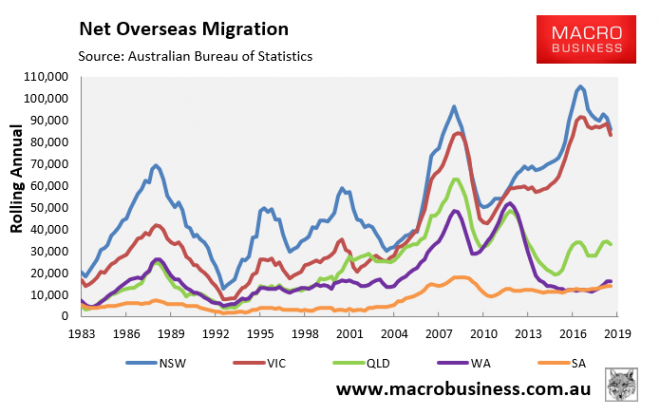 This is a disaster in the making. At this pace of growth, Australia will add one million people in less than three years, with the lion's share flooding into Sydney and Melbourne.
As a result, living standards are being unambiguously smashed. Housing is becoming smaller and is hideously expensive. Roads, public transport, schools and hospitals are crush-loaded. Overall economic and social infrastructure is groaning under the strain. Water storages are running dry. And Australia's natural environment is being trashed.
Leith van Onselen is Chief Economist at the MB Fund and MB Super. Leith has previously worked at the Australian Treasury, Victorian Treasury and Goldman Sachs.
Latest posts by Leith van Onselen (see all)