It is logical that the last thing to fall in modern Australia will be house prices! We've stopped buying anything else. From CBA's buying intentions. No food or clothes:

Nor cars:

Nor travel:

Nor health:

But houses, yummmmm!

As debt repayment becomes the only game in town:

Some are yet to get the memo:
The break in the spending drought could be close, as booming house prices drive a "wealth effect" that is creating a reservoir of spending firepower, according to new research by investment bank UBS, with sales at the Black Friday and Cyber Monday promotions a key test for a much-needed retail recovery.

The analysis, alongside anecdotal evidence of bumper sales numbers over the Black Friday weekend, will raise hopes that three Reserve Bank rate cuts since June, tax relief and surging house prices may finally be translating into stronger consumer confidence and spending.

UBS analysts Ben Gilbert and Pieter Stoltz conducted a deep dive of the mindset of Australian shoppers to discover results that were positive for the broader consumer outlook.
And a hilarious debate is emerging about what regulators can do about it. Macquarie sees credit tightening:
While the relaxation of APRA's limits and rate cuts provided an uplift to maximum borrowing capacity, the impact on credit growth has been muted.

Furthermore, APRA's requirement to incorporate debt-to-income serviceability limits, in our view, is increasingly likely to become the constraining factor in banks' ability to increase lending capacity.

As a result, we expect credit growth trends to remain subdued, albeit the gap between the majors and non-majors is likely to narrow throughout of 2020 as credit assessment rules become more (consistent)."

…Westpac's performance deteriorated further (in October), seeing its mortgage volumes decline by around 6 per cent (on an annualised basis). We understand that this was partly a result of Westpac's implementation of tighter credit policies, which are expected to be phased in across peers.

This may result in an overall tightening in credit availability and a more level playing field in 2020.

Pressure from lower interest rates (will) more than offset mortgage repricing benefits and we expect margins to contract by between four and seven basis points in the 2020 financial year.

In addition to expected revenue headwinds…the second half of the financial year reporting season unveiled additional near-term headwinds related to cost pressures. We expect banks' performance to be impacted by lower interest rates, narrowing in the front-to-back book gap and emerging cost pressures.
So do Shane Oliver and The Kouk, at the AFR:
Mr Oliver said the figures "masked a multitude of sins below the surface".

…"If they are getting worried [about house prices], then maybe this is more of a regulatory issue rather than interest rate question," Mr Koukoulas said. "So if APRA were to tighten lending standards again then the RBA could cut and they wouldn't add fuel to the fire to this pick-up in house prices."

He surmised that APRA would not be happy to see another two or three more months of property prices increasing by more than 2 per cent.

However, APRA chairman Wayne Byres said on Monday the regulator's focus was on financial stability and not the property market.
We see this as a structural shift. Credit growth will lift but not much as mortgage equity injection remains strong. That means there will be no trigger for the egregiously corrupt APRA to act.
But that is not a scenario is which house prices keep running wild, because unemployment will keep going higher too. All of that mortgage equity injection used to be economic activity.
That means more easing from the RBA, very little of which will be passsed on to borrowers, and much of which will trigger even more mortgage equity injection.
At some point in the foreseeable future house prices will slow as the economy falls away beneath them.
So the real equestion is: when does Recessionberg panic and spend?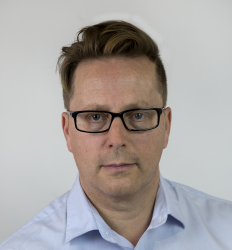 Latest posts by David Llewellyn-Smith
(see all)