The Australian Bureau of Statistics (ABS) released its International Trade: Supplementary Information, Financial Year, 2018-19 report, which includes interesting data on Australia's booming international student trade.
According to the ABS, total education 'exports' soared by $5.0 billion in 2018-19 to a record high $37.3 billion (see next chart).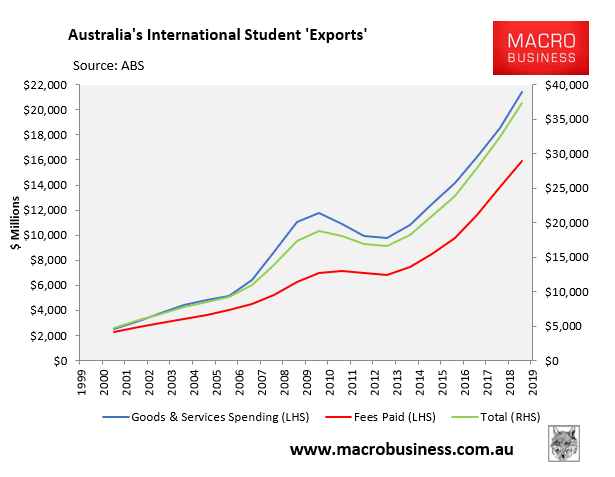 Expenditure on goods and services by international students rose by $2.9 billion to $21.4 billion, whereas fees from international students increased by $2.1 billion to $15.9 billion.
Goods and services expenditure accounted from 57% of total education exports in 2018-19, whereas fees paid by international students accounted for 43% of exports (see next chart).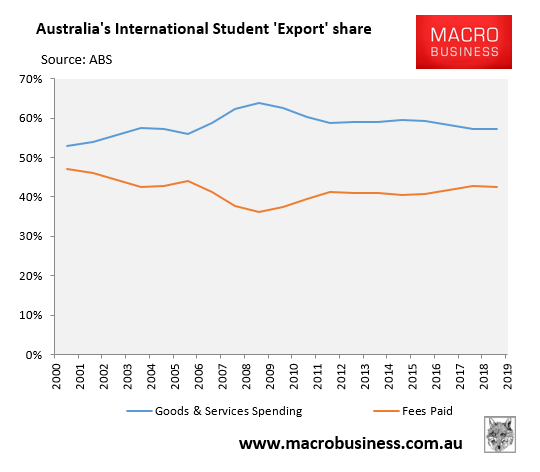 China continues to dominate Australia's international student trade, although second-placed India is catching up (see next chart).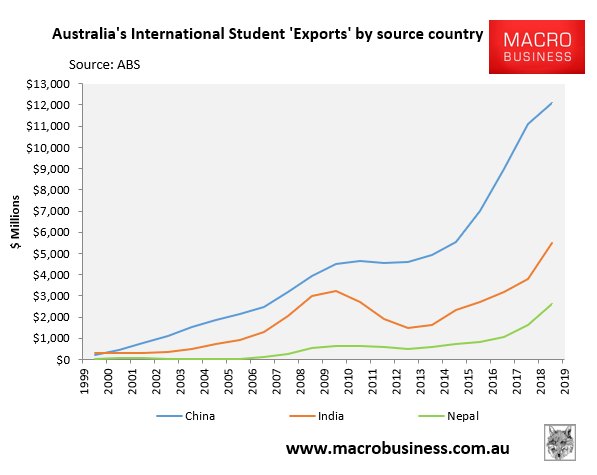 In 2018-19, Chinese education exports increased by $1.0 billion to $12.1 billion, whereas Indian education exports rose by $1.7 billion to $5.5 billion. Nepal – Australia's third biggest international student market – also experienced $1.0 billion growth in education exports to $2.6 billion in 2018-19.
Accordingly, China's share of education exports retraced to 32% from 34% the previous year, whereas India's share rose from 12% to 15%, and Nepal's from 5% to 7% (see next chart).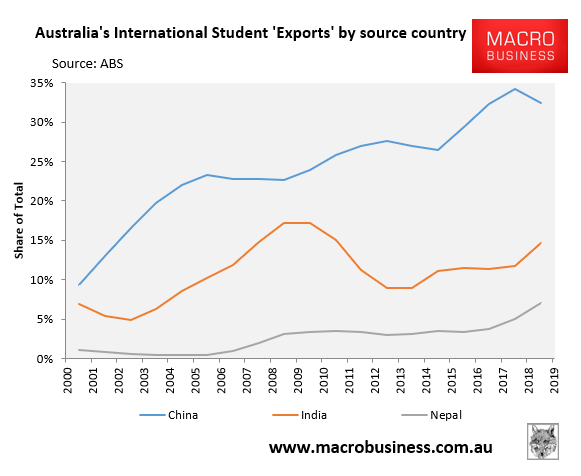 As noted previously, MB believes that Australia's education exports are severely overstated by the ABS, and that the true export figure is significantly lower.
Nevertheless, the strong growth is undeniable and correlates perfectly with the surge in international student enrolments: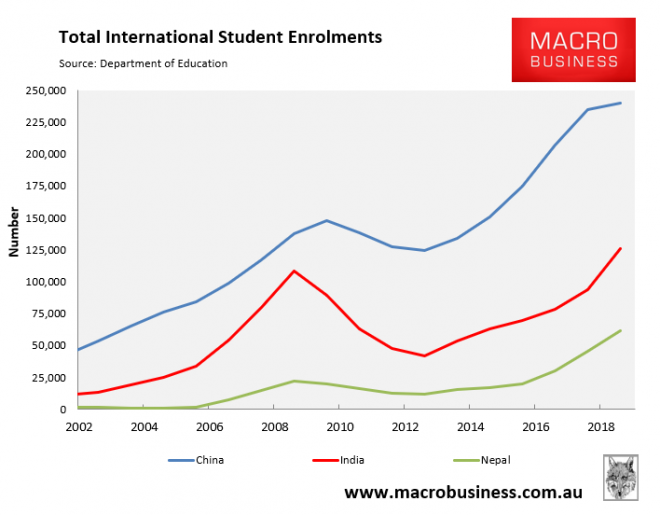 International students are being milked for all they are worth.
Latest posts by Leith van Onselen (see all)