The ABS has released Estimates of Industry Multifactor Productivity for 2018-19, which reveals that multi-factor productivity (MFP) – the driver of living standards – declined by 0.4% in 2018-19:
On an hours worked basis, market sector multifactor productivity (MFP) fell 0.4% in 2018–19, the first decline since 2010–11. Market sector gross value added (GVA) grew 1.3%, the slowest output growth recorded for the market sector. By comparison, combined labour and capital inputs grew 1.6%, reflecting capital services growth of 1.8% and hours worked growth of 1.5%. Labour productivity fell 0.2% in 2018–19, the first recorded negative for the sixteen industry market sector aggregate (since the beginning of the time series in 1994–95).

On a quality adjusted hours worked basis, MFP fell 0.7% and labour productivity fell 0.8%. The weaker growth on this basis reflects a contribution from changes to labour composition, due to educational attainment and work experience…

In 2018–19, MFP fell for eight out of the sixteen market sector industries. The largest falls in MFP were in Agriculture, Forestry and Fishing (– 9.8%), Construction (– 4.0%) and Professional, Scientific and Technical Services (– 3.2%). The largest MFP gain was in Mining (3.8%).
There are many underlying reasons why:
Crush-loading infrastructure via the immigration ponzi, thus diluting Australia's capital stock and requiring expensive new infrastructure to be built that is less efficient than what was already in place;
Massive over-investment in unproductive capital via the housing bubble;
Massive mis-allocation into white elephant energy infrastructure;
Over-inflated land costs; and
Oligopolies and rent-seeking across almost all facets of the economy, thus destroying innovation, efficiency and good management.
In short, Australia's economic structure is stuffed. And as long as the economy relies on mass immigration and the housing ponzi to juice growth via consumption and pushing the capacity envelope, productivity will remain poor.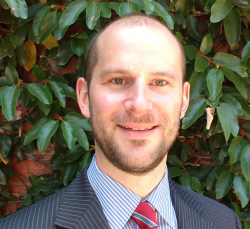 Latest posts by Unconventional Economist
(see all)