See the latest Australian dollar analysis here:
DXY up, CNY more:

The Australian dollar is the toast of DMs:

EMs did a little better:

Gold held up:

Oil firmed:

Metals were mixed:

Miners to the moon!

And EM stocks:

Junk happy:

Bonds hosed:

Stocks at record highs:

Westpac has the wrap:
Event Wrap

Ahead of a meeting with his negotiation team, Pres. Trump said that the US was very close to a US-China trade deal, with media commentary suggesting that there could include a 50% reduction of tariffs on some USD360bn of Chinese goods. There was a presumption that there would also be a roll back of the intended tariffs on USD150bn of goods which are scheduled to start on 15 Dec.

The ECB remained on hold, keeping its deposit rate at -0.5%, and signalled a steady hand for prolonged period. The statement said that a highly accommodative policy is still needed and that the ECB remains ready to adjust all its instruments, but there were signs of improvement in the data which point to a stabilisation in growth. Inflation forecasts show an average 1.2% this year, while 2020 rose slightly from 1.0% to 1.1% – still well below its "near 2%" target. In the press conference, Lagarde adopted a relatively upbeat tone, citing a moderation in the region's economic slowdown, and pledged a broad review of their monetary policy.

Eurozone Nov. industrial production was in line with expectations at -0.5%m/m, although the annual pace at -2.2%y/y beat the -2.4%y/y estimate.

US Nov. PPI inflation was softer than expected. Headline PPI was flat m/m and +1.1%y/y (est. +0.2%m/m and +1.3%y/y), and ex-food and energy PPI declined -0.2%m/m for +1.3%y/y (est. +0.2%m/m and +1.7%y/y).

Event Outlook

NZ: Manufacturing PMI rebounded in Sep and Oct. REINZ data for Nov will indicate whether the recent housing market upturn has continued.

Japan: the Q4 Tankan survey is released.

UK: the General Election result is scheduled to be announced. Polling closes at 9am AEDT and exit polls are then released. The first constituency results should be out between 10:30am and 11am AEDT but the bulk usually comes through after 12pm. The vote count typically ends around 1pm AEDT but may take longer depending on the closeness of results. In the lead up to the election, bookies' odds implied around a 65% chance of a Conservative majority.

US: Nov retail sales are anticipated to rise 0.4% following a 0.3% increase in Oct.
And so to trade news. And it's a deal (or not), via Bloomie:
U.S. negotiators have reached the terms of a phase-one trade deal with China that now awaits President Donald Trump's approval, according to people briefed on the plans, Bloomberg News reports.
WSJ earlier had details of a possible outline:
U.S. negotiators have offered to slash existing tariffs by as much as half on roughly $360 billion of Chinese-made goods as well as to cancel a new round of levies set to take effect Sunday, according to people briefed on the matter, as the two sides work toward a limited trade deal that could help prevent their shaky relationship from worsening.

The offer to reduce tariffs was made in roughly the past five days, the people said, and in exchange, the U.S. side has demanded Beijing make firm commitments to purchase large quantities of U.S. agricultural and other products, better protect U.S. intellectual-property rights and widen access to China's financial-services sector.

Should China not carry out its pledges as part of the potential deal, the tariff rates would return to their original levels, a clause known in trade talks as a "snapback" provision.
That's pretty weak stuff from El Trumpo if it proves to be so.
Such a deal might help the rally short term but a weak deal is as bad as no deal for the future of investment certainty into China so it's not going to do a lot for a global growth rebound beyond its positive psychological impact.
Some kind of deal looks likely now and that's going to cut the AUD some more slack short term. Yet if it leads to a less weak (not strong!) global rebound in 2020 then it will only serve to underline Australian underperformance as the RBA cuts and brings QE.
I still see the AUD lower next year.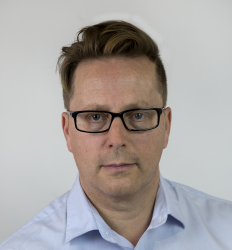 Latest posts by David Llewellyn-Smith
(see all)