Via the excellent Damien Boey at Credit Suisse:
Trade data came in below expectations. The surplus declined to $4.5 billion in October from a downwardly-revised $6.8 billion. Interestingly, the decline in the trade balance, and downward revisions to prior months' data, have brought the official data back to be much more in line with unofficial indicators such as the value of resources exports. Previously, it looked as though the trade balance was materially overshooting.

Timing of the trade decline could not be worse. We have already seen bank credit growth slow to a crawl. And beneath the radar, we have also seen the Federal government re-start its austerity program. The Federal budget balance has swung sharply from deficit to surplus in early 4Q, just as we were about to celebrate the outsized contribution of government consumption to 3Q GDP growth …

Our proprietary measure of the credit impulse is based on national accounting identities at stock and flow levels. At a stock level, money supply must equal the sum of bank loans and government debt outstanding. At a flow level, private sector saving, a proxy for the easiness of financial conditions, must equal the sum of the trade balance and fiscal deficit. Therefore, our credit impulse measures the sum of the change in bank credit, fiscal deficit and trade balance, as a share of overall money supply. Recently, the impulse has faded very sharply. Indeed, in second derivative terms, it has started to go backwards.

We are not too worried about these developments just yet. After all, financial conditions have eased somewhat over the past year on the back of other factors (eg rate cuts).

But the fading credit impulse does take the shine off 2020 recovery prospects, even before we have seen a bounce in private sector demand in 2019. It serves as a reminder to fiscal policy makers that they cannot afford to take the foot off the accelerator, because the economy is still very much dependent on stimulus to keep running. Put differently, the data clearly show us that hoping on monetary stimulus to do all of the leg work is not a compelling strategy. It might be more of a case of relying on good luck (timely foreign buying of property) than good management.
Worry.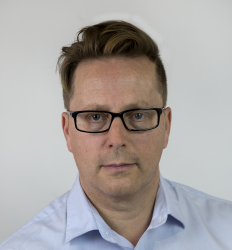 Latest posts by David Llewellyn-Smith
(see all)