As I analysed the recent MYEFO projections, one thing stood out:
Here's the economic outlook:

GDP for this year might be OK but it's odds-on too bullish. But 2020/21 is deluded and so are the outer years.

It is tradition to forecast Futureboom! to bailout today's stupidity. But it doesn't ususally accompany a forecast commodities bust which Treasury has started to factor in. The coming term of trade shock slams nominal growth below GDP in 2020/21. Yet, magically, wage growth and inflation are going to accelerate as that happens.

Good one. I guess Treasury was on holiday from 2011/15.
But the Office of the Chief Economist wasn't. In its updated outlook today it dares to go much closer to the truth. It also forecasts a commodities bust for 2020/21 as China keeps slowing and the supply side normalises for iron ore and coking coal:

But it understands what this will do the economy much better. To wit, cratering nominal growth:

In actuality, the MYEFO commodites outlook is more bearish than that of Industry. But while MYEFO also projects nominal growth of 2.25%, allowing it to at least pretend, not very well, that wages growth will accelerate.
Industry has done a more credible assessment given the very close relatonship between the terms of trade and nominal growth in recent years and concluded 1% is likely.
That will result in a wages wipeout in 2020/21 as national income dries up, with bugger all recovery to boot in the years following.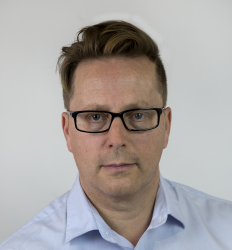 Latest posts by David Llewellyn-Smith
(see all)