Not much fun for Aussie assets today. The Australian dollar has come off a little from its Lunatic RBA spike: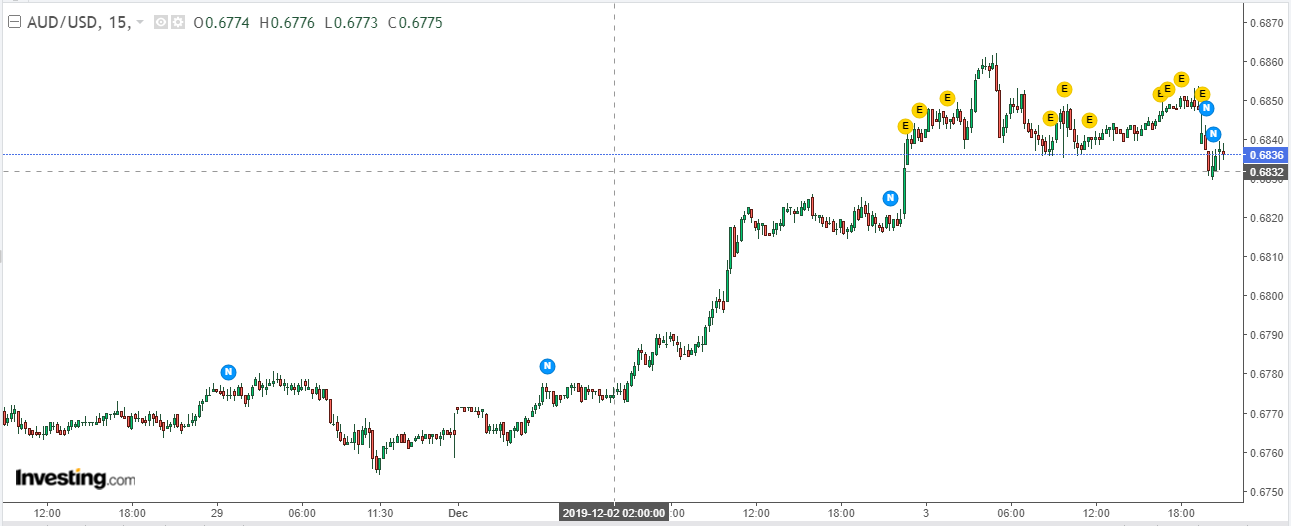 Bonds too: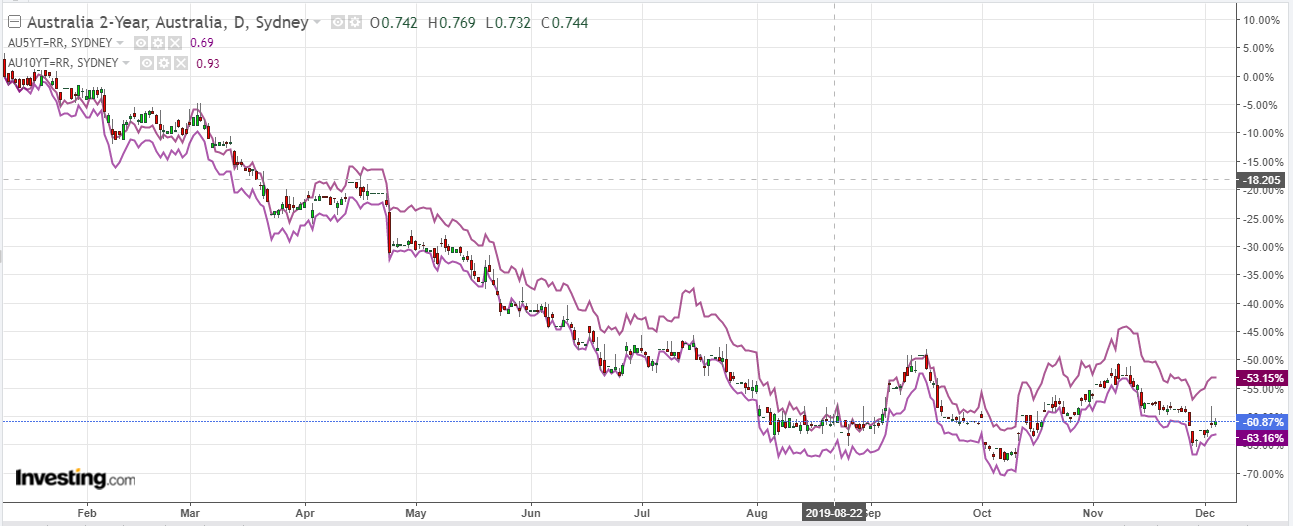 XJO is getting creamed, down another 1.7% after 2% yesterday: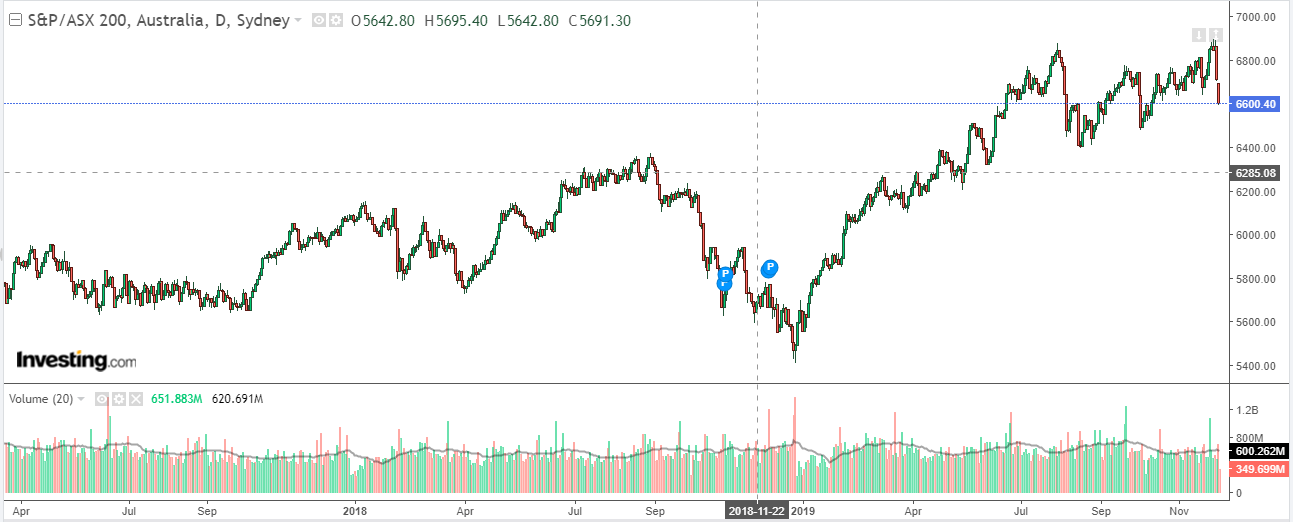 And sporting a potential major double top pattern: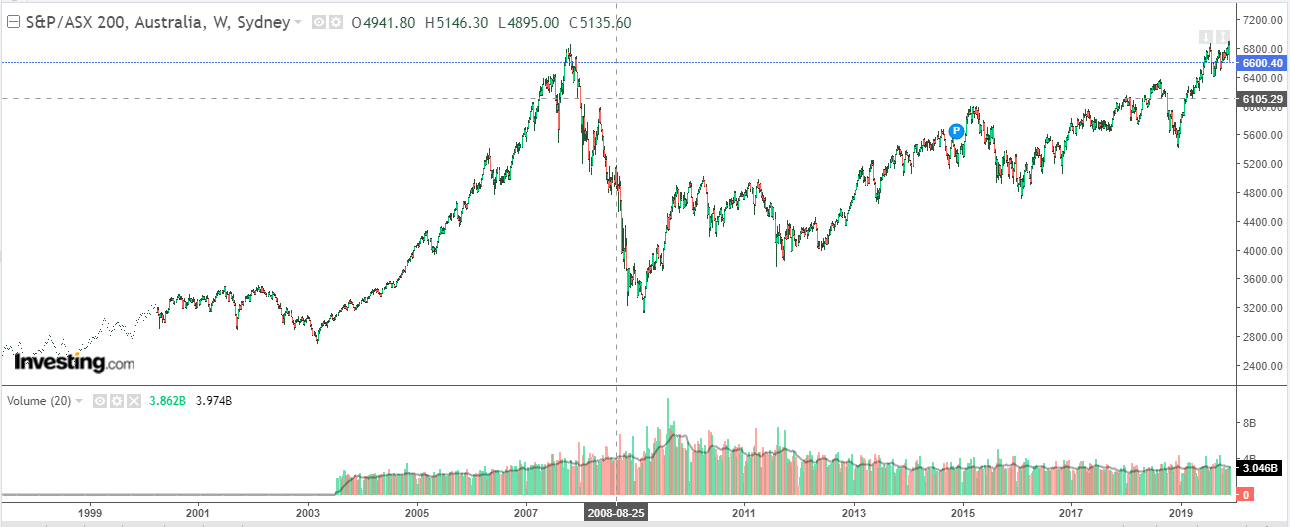 Dalian has a mind of its own as Vale worries: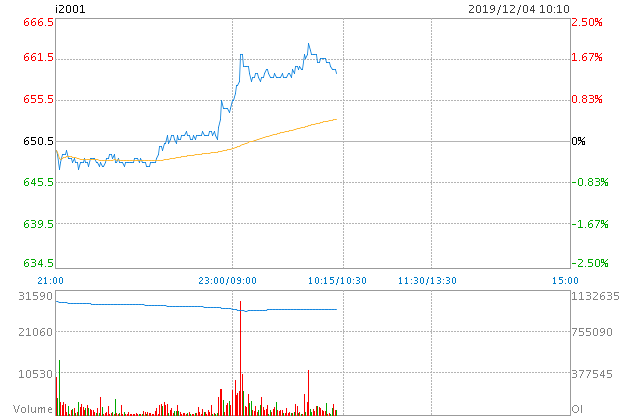 Big Iron ore is thumped anyway: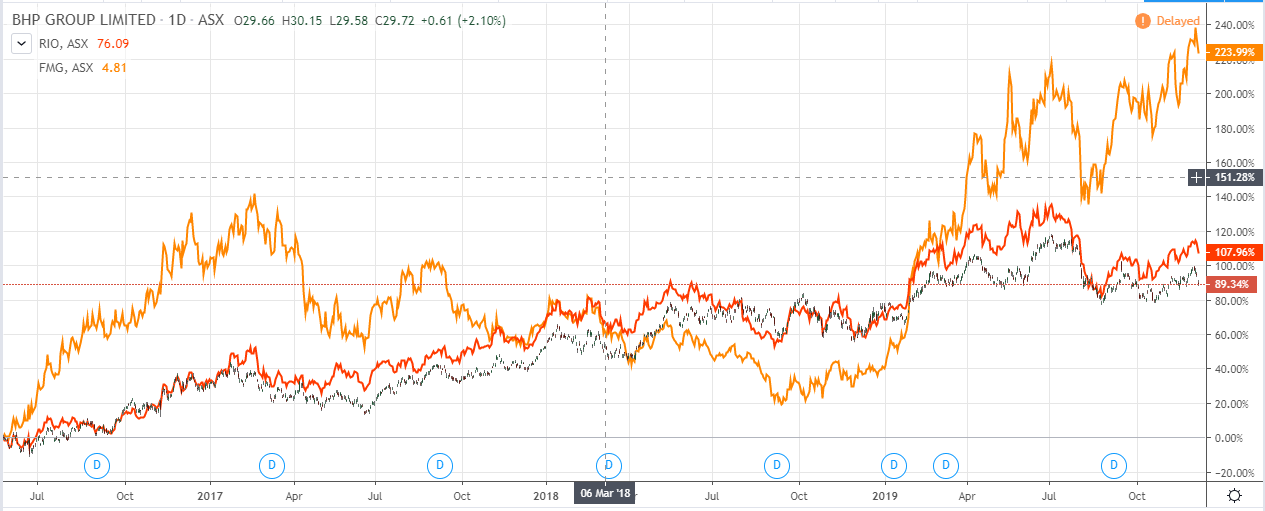 Big gas too: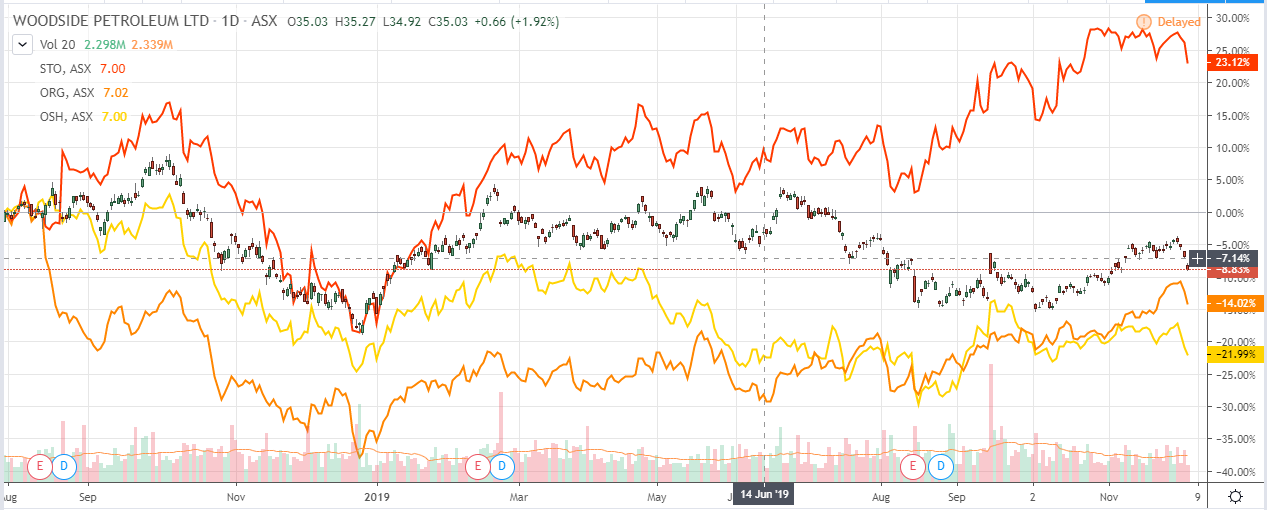 Big gold isn't proving much of a hedge right now: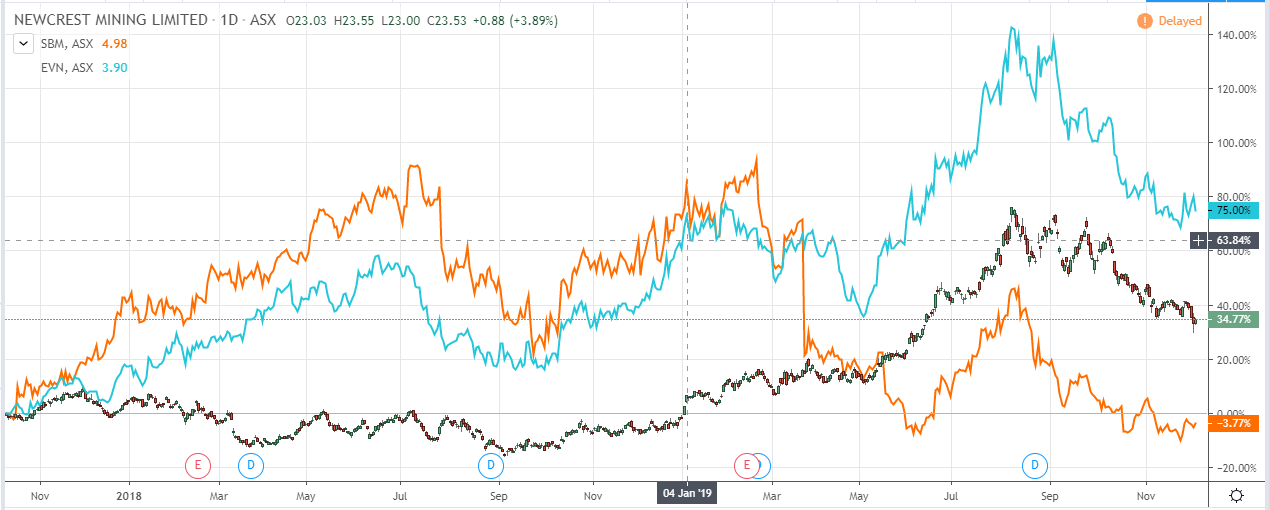 Big banks are puking lower. The CBA premium looks absurd: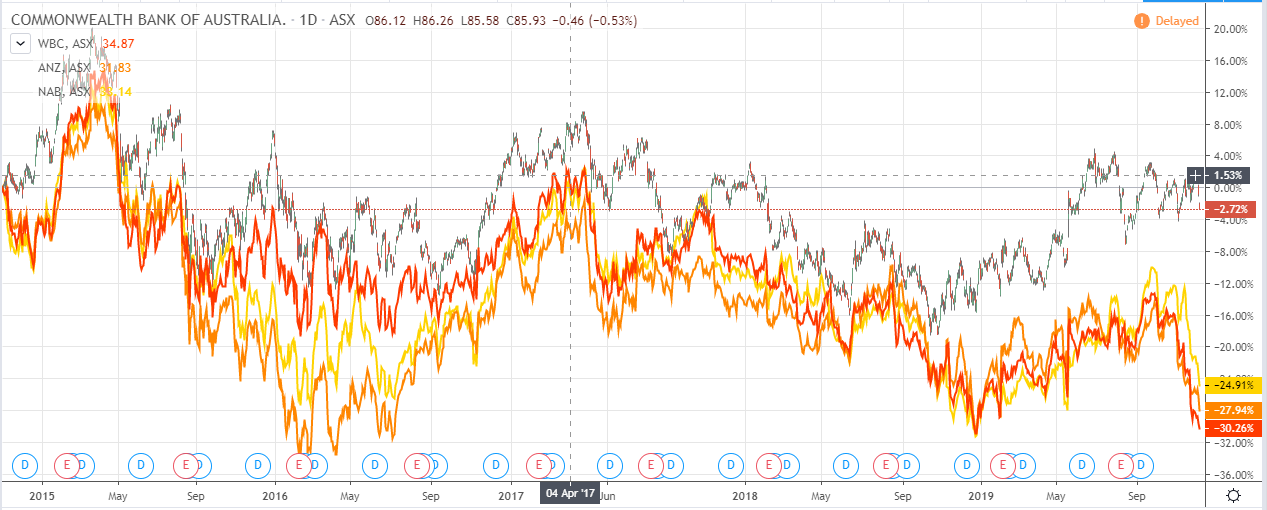 Big realty is a bust as well, though MEA has spiked on the vague notion that it might make money: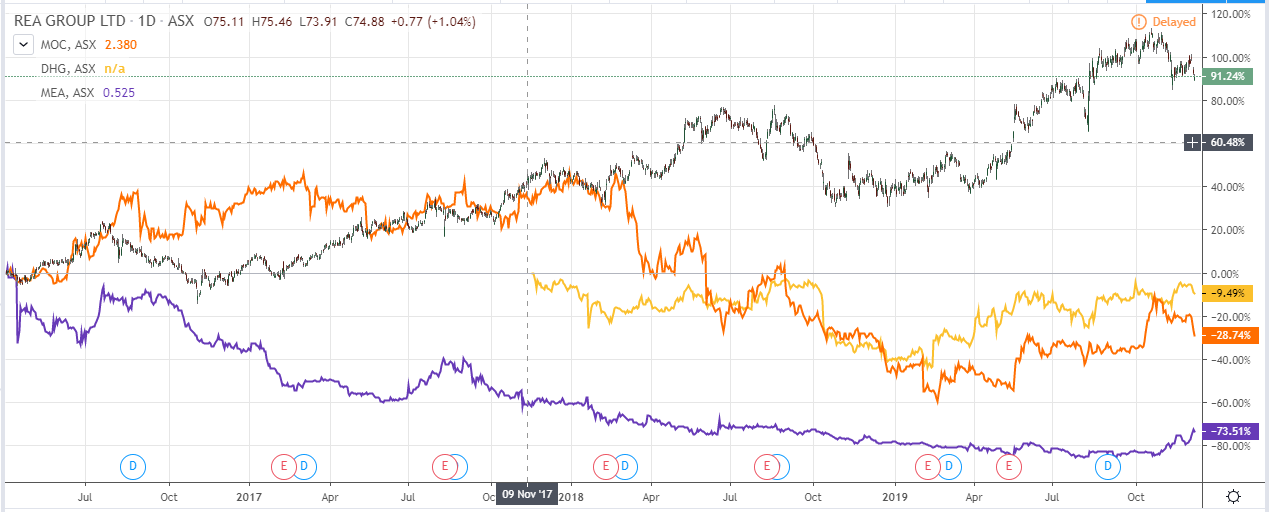 It's the trade non-deal jeopardy, weak growth and Lunatic RBA jamming closed release valves on bonds and currency.
David Llewellyn-Smith is Chief Strategist at the MB Fund and MB Super. David is the founding publisher and editor of MacroBusiness and was the founding publisher and global economy editor of The Diplomat, the Asia Pacific's leading geo-politics and economics portal.

He is also a former gold trader and economic commentator at The Sydney Morning Herald, The Age, the ABC and Business Spectator. He is the co-author of The Great Crash of 2008 with Ross Garnaut and was the editor of the second Garnaut Climate Change Review.
Latest posts by David Llewellyn-Smith (see all)