Earlier this year, it was reported that Chinese international students were being coaxed into sex work with promises of "easy money":
Chinese job website and forum yeeyi.com is hosting hundreds of adverts for jobs in massage parlours across Melbourne, including Dandenong, Casey, Kingston and Stonnington, promising thousands of dollars a week to students…

One job ad on the website states "the female masseur is invited to be warm and responsible … ages below 33, with a work visa or student (visa)".

Another promised "commission can reach 47-50 per cent. Average weekly $1100 plus. Company can help ­arrange accommodation."

Genevieve Gilbert, director of not-for-profit organisation Pink Cross, which tackles sexual exploitation, said international students were victims.

"What we're seeing in some cases is women getting paid below minimum wage then ­relying on the extra money from providing sexual services," she said…

Australian Adult Entertainment Industry spokesman William Albon said there were hundreds of international students working illegally in the sex industry in Melbourne.
Now, a new survey by BaptistCare HopeStreet Women's Services, entitled "Working with Migrant Sex Workers in Sydney's Lower-End Brothels", claims that one-third of women working in Sydney's lower-end brothels are international students, often working on the false premise that it would secure them permanent residency:
A strong majority of respondents — 80 per cent — come from Chinese-speaking countries…

BaptistCare HopeStreet defined lower-end brothels as brothels and massage parlours below average industry prices.

Half of the respondents said they would stop sex work if they found other ways of earning money…

BaptistCare HopeStreet found nine out of 10 were only in Australia temporarily, holding a variety of visas (a third were on student visas). Some were working here on the false premise that sex work would provide a pathway to residency, the researchers found.
As we already know, international students are on the forefront of exploitation across the Australian economy.
This was made explicit by the 2016 Senate Committee report, entitled A National Disgrace: The Exploitation of Temporary Work Visa Holders, which stated that international students "were consistently reported to suffer widespread exploitation in the Australian workforce", and that "a large portion of the hours that international students worked was undocumented (and unpaid)".
In a similar vein, the 2019 Report of the Migrant Workers' Taskforce found that around one-quarter of international students were paid around half the legal minimum wage, with exploitation of international students deemed "endemic".
So, with international students numbers continuing to swell, driven by enrolments from Asia, such exploitation will continue.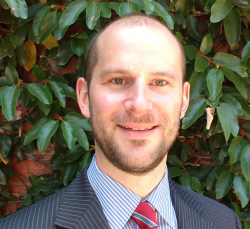 Latest posts by Leith van Onselen
(see all)