Because that's how good the global and Australian recovery will be in 2020. Bonds have just about completed pricing the first rate hike:

This is largely being driven by global steepening as stocks run wild: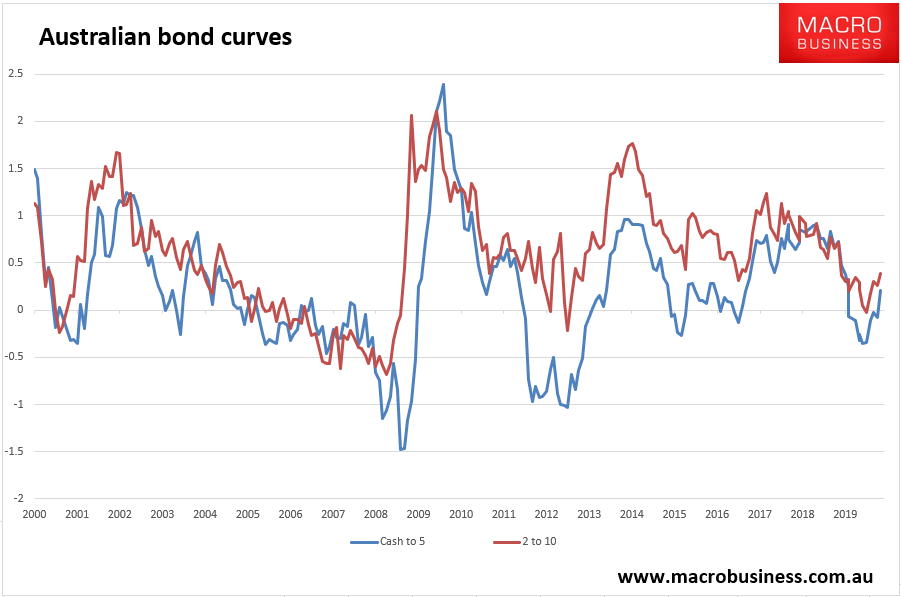 But is has also been the result of local bonds selling faster than US, narrowing the spread: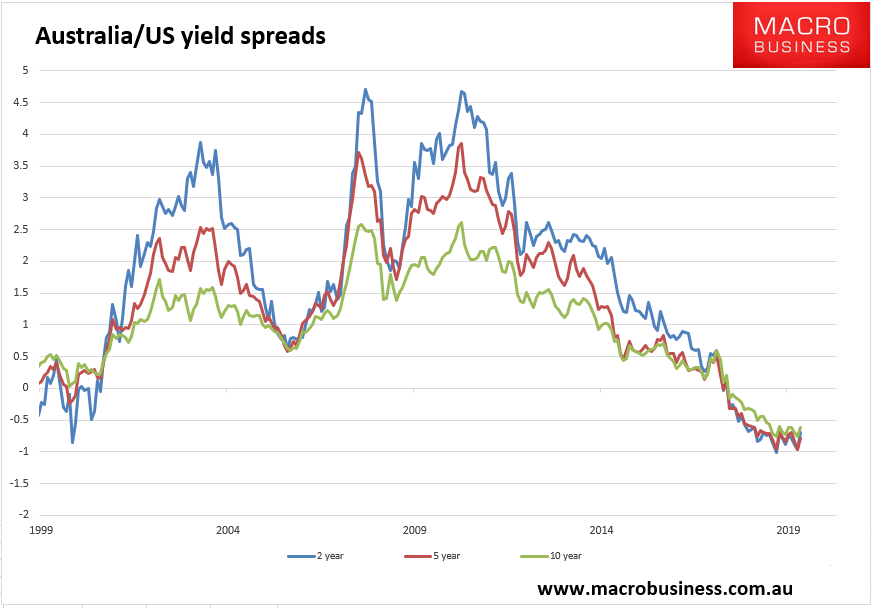 A few checks for you:
the strong base case is that the RBA is going to cut again next year, at least twice, and if so the short end is massively mispriced;
the long end can keep selling so long as the global reflation narrative persists but even that is mispriced vis by RBA cuts;
as the terms of trade shock lands into H2, the RBA will be forced to go QE buying long bonds while the budget is cut so the long end is arguably the most mispriced of all.
As these markets sell, we're adding exposure in the belly of the curve to split the difference and because we're already exposed at the long end.
Latest posts by David Llewellyn-Smith (see all)