History never repeats but it sure does rhyme.
Upon being elected in March 1996, the Howard Government commenced a program of cutting spending and jobs across public sector agencies, only to then hire an army of consultants and contractors.
The grand irony from the Howard Government experience was that many of the contractors were the same former public servants that had received generous redundancy payouts and then were paid much more to do effectively the same job.
It was nice work if you could get it, but a disaster for taxpayers.
A similar process has played out since the Coalition was elected in 2013. Former Prime Minister Tony Abbott pledged to slash 12,000 jobs from the Australian Public Service (APS). But in fact, the public service headcount has shrunk to a 13-year low:
The number of federal public service bureaucrats has dipped below 150,000 for the first time in 13 years, leaving departments with fewer resources as they respond to growing scrutiny of their performance.

The employee headcount was 147,237 in June 2019, down 3357 from the previous year…

The figure from this year represents a 12 per cent decrease, or around 20,000 positions, from a two-decade high in 2012, when the Australian Public Service (APS) ballooned to over 167,000 individuals…
At the same time as APS numbers have been slashed, Australia's top bureaucrats have been awarded large pay rises and public service wages have grown fastest at senior levels, whereas those at lower levels have experienced low wages growth.
And while senior bureaucrats have made out like bandits, consultants have also cashed in, with billions in taxpayer funds flowing to consultancy firms, especially the Big Four accounting firms. Worse the Coalition implemented new bargaining rules for public servants, which capped rank-and-file pay growth at 2% while also protecting consultants' lucrative contracts.
Another worrying trend is that the lion's share of APS job cuts have taken place among younger cohorts – especially staff aged under-30 – whereas those aged over-50 have seen their share of APS employment rise inexorably: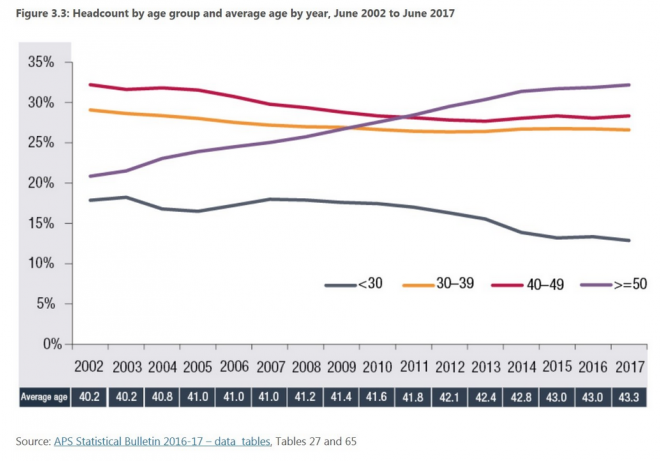 The problem of slashing the public service and replacing them with private sector consultants runs deeper than merely replacing one set of workers with a more expensive set of workers. It also reflects the broader loss of independence and the politicisation of the public service, whereby governments of both persuasions are now too willing to outsource policy development to consultants or (erroneously named) think tanks.
Add in the seemingly unbridled growth in the number of staffers and advisors in ministers' offices, and the role of departments in policy formulation and advice has been badly diminished and politicised.
The end result is that "frank and fearless advice" is gone, replaced by spin and compromised analysis designed to support pre-conceived political agendas.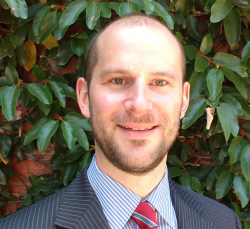 Latest posts by Leith van Onselen
(see all)