See the latest Australian dollar analysis here:
So say GaveKal:
For the last five years, the US dollar has been strong, supported by:

A tightening relative liquidity environment, as the Federal Reserve ended quantitative easing, raised short term rates and began to contract its balance sheet. Meanwhile, other big central banks—notably the European Central Bank, which in 2015 embarked on its own program of QE—remained in full-blown easing mode.
Favorable relative growth differentials, as the US outperformed other developed economies, an outperformance assisted by 2018's tax cuts and deregulation.
The outperformance of the US stock market, which has attracted capital.
Trade tensions and international political uncertainties. The trade war has been broadly US dollar-supportive as the exchange rate has adjusted to tariffs and international investors have sought refuge in the US because of its relatively low exposure to trade. Uncertainties over Brexit and European politics have also helped.

Now some of these tailwinds are abating, and others are even reversing.

The Fed is now printing more money than its central bank peers.
Trade war and Brexit risks are receding, while growth no longer clearly favors the US.

As a result, the balance of probability is pointing towards a weakening of the US dollar.

The US dollar surged in 2014, in large part because of a divergence in monetary policy trajectories.

What looked like the beginning of a reversion to the mean in 2017 was cut short by a clutch of new US dollar supportive factors: US corporate tax cuts and deregulation, the trade war, protracted Brexit uncertainty, and relatively robust growth in the US compared with other economies.

Now evidence is mounting that some of these drivers are losing steam or reversing. The balance of probability now favors a weakening of the US dollar.

Between October 2017 and July 2019, the Fed pursued quantitative tightening, running down its assets and reducing bank reserves. Just weeks after this QT concluded, the Treasury reacted to the lifting of the US debt ceiling by moving to replenish its cash balances, sucking up over US$200bn of liquidity (see Fiscal Crisis Averted At A Cost To Liquidity). As repo rates spiked, it became clear the Fed had overdone QT, and was failing to meet its target of "ample" reserves.

The Fed initially provided temporary liquidity via repos, in a move analogous to its emergency loans of late 2008. In September, the Fed had talked of resuming "organic" balance sheet growth, implying growth of US$10-20bn per month. Yet in October, the Fed started to buy T-bills at a pace of US$60bn a month. The most likely explanation is that the Fed plans to buy heavily until it replaces demand for its repos (in the same way that QE1 replaced its crisis loans). This suggests four to six months of mini-QE.
What matters for exchange rates is relative liquidity growth. QE force-feeds the system with new credit, and new liquidity. As one currency becomes relatively easier to obtain, preferences and exchange rates adjust. So, in 2014-15, when the Fed ran down QE3 just as the ECB was starting QE in earnest, the US dollar rose and the euro fell.

Ending QT removed a big support for the US dollar. With the return to QE, the pendulum swings the other way.

The Fed has begun buying T-bills at the QE-like pace of US$60bn/m, a pace it is likely to sustain for four to six months. This clearly puts the Fed's permanent liquidity injections above those not doing QE (BoE, BoC, etc).

The Fed denies its purchases are QE. But the pace of its purchases exceeds the ECB's new €20bn/m QE program (see US Dollar Under Fire). The gap between Fed & BoJ QE has also converged.
Fed rate cuts of 75bp since the end of July are also positive for US dollar liquidity. They cannot be matched by other central banks which are already at or below zero.

With the Fed funds target rate now at 1.5-1.75%, the Fed could cut more—by as much as 150bp if needed

Such deep cuts are unlikely to be necessary. But if inflation expectations show no signs of rebounding, the Fed could well reduce rates further.

For now, although the combination of QE and rate cuts is bullish for US banks, it is bearish for the US dollar (see Easy Money And Robust Growth).
Equity markets are usually quick to pick up on changes in the investment environment.

With US equities having underperformed in the last two months, they may also be pricing in a reversal of relative growth rates.

If investors continue to favor non-US equities, history suggests that forex\ markets may follow suit. (In building this equitybased indicator of the DXY, we use local currency performance. This avoids double counting forex moves. The tool works even better in common currency terms).

In July, we bet on the US dollar trading sideways.

Depreciation pressure due to Fed easing and signs of a US-China trade rapprochement was offset by US growth outperformance. Since then, the US has stopped trouncing everyone else in
the relative growth stakes. As policy settings have become less supportive, the scales have tipped against the dollar.

The US trade balance has worsened under the weight of a strong dollar. This has unfolded despite support from the shale boom, tax cuts and Trumpian deregulation. Barring a trade war escalation, a US trade deficit blow-out will stir growth outside of the US. Louis is bullish on emerging markets ex-China. The US relative growth story may thus soon go from being neutral for the US dollar to being negative.
It's a well put ptgether argument but I still don't buy it:
any global recovery led by Fed QE will also lead to US asset outperformance. Indeed that's it's main objective;
US growth is still out-performing, espeically versus Europe, and although I don't see Brexit as disastrous it is likely still coming to make that worse. The ECB has more work to do than the Fed;
without a comprehesive trade deal to lift US tarrifs, the US has structurally higher inflation;
shale oil is bullish US growth if global growth lifts, and
the US consumer is still the global demand of last resort as its housing market recovers but the tarrif war disrupts transmission of that to China, and then Europe.
What could change my view is:
European fiscal, still not much sign of it;
large Chinese stimulus, still not much sign of  it;
a material trade dael that rolls back tarrifs.
It's a lot to ask for.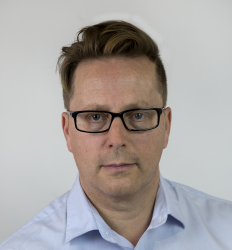 Latest posts by David Llewellyn-Smith
(see all)