Via Goldman:
"We continue to lean towards the RBA reducing the cash rate to 0.5 per cent in the near term before remaining on hold over the next few years, with the pick up in growth and house prices easing pressure to deliver additional stimulus."

In turn, we don't expect the RBA to pursue QE and other unconventional measures in 2020.
Given Governor Lowe's apparent hesitancy to pursue unconventional policies – as well as a track record of undershooting the inflation target – we continue to lean towards the RBA not pursuing unconventional policies in practice.

Given Governor Lowe's sensitivity to concerns around financial stability, the probability of unconventional policies being adopted would fall sharply to the degree the recovery in house prices spurs a material rebound in household debt levels.

This is a very close call and we acknowledge that Governor Lowe may shift his tone over time, particularly if the government does not introduce additional fiscal stimulus in next year's federal budget."
Goldman sees 2.5% growth and unemployment at 5% by the end of 2020.
This is your classic cyclical call, which anyone without an imagination will make with confidence. The same Andrew Boak made a similar call on the flipside of the cycle in 2017:
Woolies' warehouse workers are preparing to walk off the job to demand higher wages and greater job security, in a sign that a strengthening labour market could be emboldening employees.

…"This could be a canary in the coal mine," said Andrew Boak, chief economist for Australia at Goldman Sachs.

"When you sit back and reflect on the strongest labour market that we've seen in 10 years; corporate profits pretty close to a 33-year high; surveyed levels of business conditions at decade highs; and the global backdrop improving considerably; it's entirely feasible you're seeing a positive inflection point in wages."

…The National Union of Workers said its potential strike action comes as the casual workforce soars and wage stagnation spurs commentators across the political spectrum to encourage workers to seek a pay rise. Wage growth is at the weakest level since the country's last recession in 1991.

"Members know from experience that asking big companies for a pay rise doesn't mean they will give you one, and the only way to secure wage increases, secure jobs and improved conditions is by taking collective action," said union officer Mujkic.

Meanwhile, Australia's Fair Work Commission in June awarded a 3.3 per cent increase in the minimum wage. Goldman's Boak estimates that decision will impact 40 per cent of the labour market and lift third-quarter wage data due out in November.

He's predicting the RBA will raise interest rates for the first time in seven years in February, well ahead of market pricing that sees a better than 50 per cent chance of a hike in July at the earliest.

Boak says the broader factor has been the "disinflationary force on wages" from a multi-year fall in the terms of trade.

"Not only has that headwind eased, it's actually turned into a significant tailwind," said Boak. "So moving forward we're not talking about wages growth surging back up to 4 per cent, but we are talking about a material positive inflection point, which we think is the final piece of the puzzle for policy makers looking to start a very slow and shallow process to normalise rates."
I guess not.
Same today. You need to reimagine things in the secular stagnation. Traditional quanty models of recent cycles don't work.  Barring big fiscal stimulus, growth will undershoot, under and unemployment remain sticky, wages growth fall, all of it made worse by falling terms of trade, and the RBA will be forced into more action than it plans upon, as usual.
Making QE more likely than not.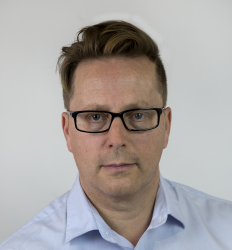 Latest posts by David Llewellyn-Smith
(see all)