Via WSJ:
Over the weekend, China's Harbin Bank said it was now under government control. That comes months after Chinese authorities seized control of another small lender, Baoshang Bank, and state institutions took stakes in a third, Bank of Jinzhou. Bank runs have erupted elsewhere. Several other lenders have yet to file 2018 annual reports, in another sign that the problems are more widespread. Here's how China's banking system works—and what's going wrong.

China's banks come in various flavors. There are a handful of giants, and a few more medium-size banks that can also operate nationally. Below that lies a bigger cohort of city commercial banks, and more than a thousand tiny rural commercial lenders. Both city and rural banks have their roots in local credit unions, and tend to have limited geographic reach. Cracks are emerging at some small and midsize banks after years of rapid growth

Compared to the 'Big Four'*, small and mid-sized banks rely more on wholesale funding, such as the bond,repo and interbank markets.

…smaller banks lent liberally to local governments and businesses, and bad debts are rising as China's economy sputters. Poor governance probably created problems at some banks, too, such as Hengfeng Bank. In late 2017, the official Xinhua News Agency, citing a company statement, said Hengfeng Chairman Cai Guohua was being investigated for "alleged serious violation of discipline and law."
There may be reassuring noises coming from regulators but seizing busted banks every few weeks is hardly that. nor is this, at CNBC:
China's central bank unexpectedly trimmed a closely watched lending rate on Monday, the first such cut in more than four years and a signal to markets that policymakers are ready to act to prop up slowing growth.

The People's Bank of China (PBOC) said on its website that it was lowering the seven-day reverse repurchase rate to 2.50% from 2.55%.

The move cheered China's bond market and comes just two weeks after the PBOC cut the borrowing cost on its medium-term lending facility (MLF), used by banks for longer-dated funding needs, by the same margin.

Both cuts raise the likelihood that the PBOC will trim its new benchmark loan prime rate (LPR), off of which many lenders base their mortgage rates, this week in a bid to free up funds to credit-starved parts of the economy.

Analysts say the unexpected cut on Monday also shows the central bank is keen to ease investor worries that higher retail inflation would prevent it from delivering fresh stimulus.
Easing interbank funding is to support little banks. They are worried.
There is no crisis here yet. But the lower growth goes the worse this problem will get. The drover's dog knows that the kind of credit growth these banks pursued is chock full of ponzi-borrowers and as growth slows so it becomes more difficult for diminishing cash flows to support over-leverage. The same old story. Via Michael Pettis: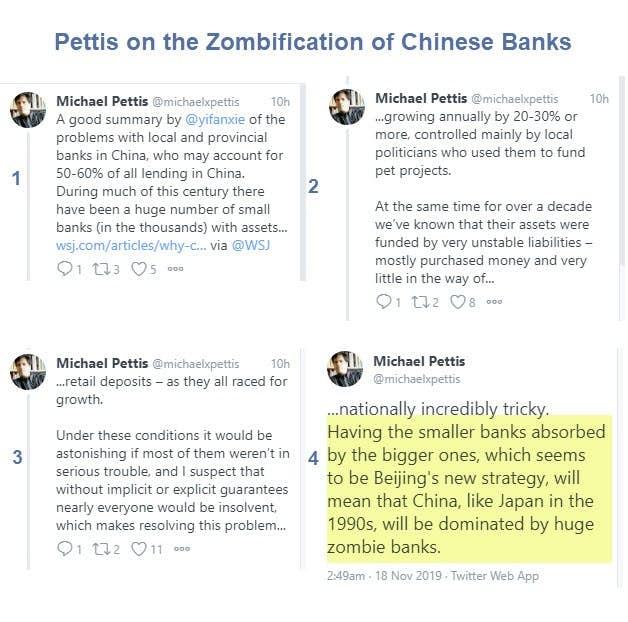 In the long run the bankruptcies are good for the Chinese economy as it will lift capital productivity and incomes. But first it is the unmistakable signal that growth has seen its peaks and, as the bad loans come due, it will only keep falling.
In short, expect it to get much worse over the next five years.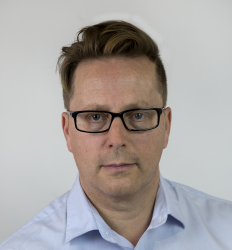 Latest posts by David Llewellyn-Smith
(see all)