Recessionberg is looking for tax cuts. Via Domain:
The Morrison government is looking at ways to deliver tax relief to middle income earners as a much-needed boost to the economy after the nation suffered its biggest one-month fall in jobs in more than three years.

Treasurer Josh Frydenberg said the government was "always looking" at ways to cut taxes as the Australian Bureau of Statistics reported total employment fell by 19,000 in October. It was the largest drop in employment since August 2016 and only the second monthly drop since then.

…Mr Frydenberg, whose mid-year budget update next month will have to contain sharp downgrades to unemployment and wage growth forecasts, said the government remained committed to a budget surplus.
In short, the L-plated Treasurer is pretending to look.  Just as well. From Fitch's ironically named Dinkum Index comes a Irving Fisher moment for Australian tax cut enthusiasts:
Fitch monitors repayment rates as they can affect RMBS investors' payouts, depending on mortgage performance and interest-rate levels. High repayment rates are usually a positive indicator of household wealth, credit availability and a strong housing market. Australian borrowers tend to repay their mortgages ahead of schedule. This provides a servicing buffer so they can stay out of arrears longer if they experience an income break or interest-rate rise. Borrowers remained ahead of their scheduled payments in 3Q19.

The Prime RM BS Repayment Index

The Dinkum RMBS Index borrower payment rate (BPR) increased by 320bp to 21.4% in 3Q19 from the previous quarter, while the conditional prepayment rate (CPR) increased by 330bp qoq to 19.0%. Prepayment rates remained low through 2017 and 2018 but have now risen from their lowest level since 2000. The increase may be due to Australia's lower interest rates and changes in APRA's servicing guidelines leading to more borrowers refinancing. Fitch forecasts the CPR to remain close to 20.0% in 2020.

In recent months, the CPRs for transactions issued by non-bank lenders and those issued by banks have aligned; CPRs for non-bank lenders had been lower than for banks for the majority of the time since the 2019 global financial crisis.
Prepayment levels plummeted as the income depression took its toll and the moment households got a bit of free cash flow they slapped it on the mortgage for the best avialable return.
The index suggests that further tax and rate cuts will simply raise repayments further, check out pre-GFC levels.
If you want stimulus during a debt deflation then the government has to spend the dough. But Recessionberg does not want stimulus, he wants more RBA rate cuts and QE leading to higher house prices for Scummo's mates.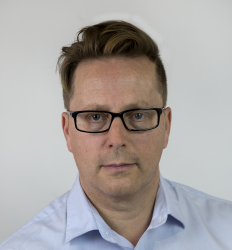 Latest posts by David Llewellyn-Smith
(see all)