GaveKal on Brexit:
Until last week there were so many permutations of Brexit that efforts to foresee events beyond the next political deadline were doomed to failure. This changed abruptly on Thursday after a meeting between Boris Johnson and Irish Prime Minister Leo Varadkar unexpectedly produced the outline of a Brexit deal, more or less along lines anticipated here in mid-July when Johnson became UK Prime Minister (see 'Do Or Die' Boris Is Bullish for Sterling). As a result, we can now start to scope out all the plausible Brexit scenarios and come up with some guesstimates about possible outcomes.

To understand what may happen next, one observation about Brexit politics is essential: the main obstacle to a deal is the same for Johnson as it was for Theresa May. The 10 MPs from Northern Ireland's Democratic Unionist Party, who have kept the Tories in power, refuse to accept any new trading arrangements that might create regulatory borders between Northern Ireland and the British mainland. But at Thursday's meeting with Varadkar, Johnson seemed to accept exactly the customs inspections and border formalities between Britain and Northern Ireland that are anathema to the DUP.

Markets saw this concession by Johnson as the key to unlocking the Brexit stalemate and averting a disorderly rupture between the European Union and Britain—and this judgment will almost certainly prove right. Hence, the pound's biggest upsurge in more than a decade late last week was justified.  A "no deal" Brexit that could cause a "sudden stop" in commercial activity between the UK and European economies is now vanishingly unlikely.

This does not mean, however, that a Brexit deal will be agreed at Friday's summit or that the DUP will allow the UK parliament to pass a deal even if Johnson and the EU agree one. Instead, there are many different scenarios involving elections and possible referendums that could plausibly unfold in the next few months. And because of the almost equal balance between "leavers" and "remainers" in Parliament and public opinion, there will be unavoidable uncertainty about how these scenarios play out.

A clear set of scenarios, at least

For the first time, however, it is now possible to consider four different outcomes from these scenarios and to gauge financial market effects. Sterling will appreciate substantially in the two most probable outcomes—to about US$1.40 in an orderly Brexit, which is the likeliest outcome, and to US$1.50 or above if Brexit is canceled altogether, which is the next most likely outcome. But unavoidable political uncertainty between now and the end of the Brexit saga could still create wild volatility on the way to these higher levels. As a result, the signal-to-noise ratio may remain unattractive to speculative players and limit the market's ability to anticipate political events.

With these caveats, last week's tentative agreement between Johnson andVaradkar has narrowed down the range of possible Brexit outcomes. These can be best understood by asking the three questions below. The possible events that could flow from these questions are shown in detail on the flowchart below, with my subjective probabilities based on current political conditions, subject to the proviso that parliamentary arithmetic in Britain now changes daily.

For investors who are not obsessed with the intricacies of Westminster politics, the main conclusions can be summarized like this:

1) Will this week's summit agree a deal? There is a 70% chance of a deal, as Johnson has essentially agreed to leave Northern Ireland within the EU regulatory and legal institutions, even though it will politically be part of the UK. This will almost certainly satisfy the Irish government and most EU political leaders. The 30% probability of a summit deal failing reflects the difficulty of translating this "one country, two systems" proposal into the detailed institutional arrangements required by EU law.

2) How will the UK parliament act if a deal is agreed? Johnson will present any agreed deal to the House of Commons next Saturday, leading to three possible outcomes: (i) The deal passes unconditionally with support from the DUP plus a few Labour MPs (40% probability); (ii) The DUP opposes what it sees as a threat to Northern Ireland's UK status and other parties unite to pass an amendment that subjects Johnson's deal to ratification in a referendum (30%); (iii) Parliament rejects the deal (30%).

3) What happens if a deal is not agreed at the EU summit? In this case Johnson will be forced to extend the October 31 deadline to Brexit and a general election will follow before Christmas. If the Tories secure a majority in this election (50% probability) this will lead to a hard Brexit in late January, but probably (70%) with a transition period which the EU will concede in its own self-interest. This, however, is the one scenario that would involve a significant risk (30%) of a disorderly No Deal Brexit with no transition period. If, on the other hand, the election produces another "hung parliament" the opposition parties will unify around one policy they all now officially advocate: a "final say" referendum, which would let voters choose between a "soft Brexit" deal similar to Norway's membership of the European Economic Area, or remaining in the EU on current terms. If offered this choice, voters are likely to cancel Brexit (80% probability)—and even if they voted for a soft Brexit (20%) the market impact would be very benign.

Applying my probability guesstimates to the consequences of these three questions, produces the following conclusions about the final outcomes:

a) The most likely outcome is an orderly Brexit, based either on whatever deal Johnson might strike this week, or on a Brexit agreement reached after the election: 49% combined probabilities (blue boxes 1, 2, 7 and 11 in the flow-chart).

b) The second likeliest outcome is that Brexit gets canceled: 26% combined probabilities (green boxes 3, 6 and 10).

c) The next likeliest outcome is an orderly hard Brexit, involving a rupture in trading relationships but with a short transition period to minimize short-term disruption to both the UK and EU economies: 18% combined probabilities (orange boxes 4 and 8).

d) The least likely outcome is a disorderly No Deal, with no transition period and serious short-term disruption to both the UK and EU: 7% combined probabilities (red boxes 5 and 9).

For investors, the conclusion seems pretty clear. Sterling and UK domestic assets (apart from government bonds) still have a lot of upside even after last week's surge, since Outcome A would be positive, B would be very bullish, C would be neutral and only D would be negative. But as I noted above—and as my flow-chart makes obvious—there will be lots more political uncertainty and noise before the Brexit tragicomedy is finally over.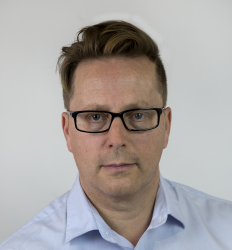 Latest posts by Houses and Holes
(see all)