With the Morrison Government planning to privatise Australia's visa system, Australians living in the United Kingdom – which privatised its visa system in 2014 – are warning the Australian Government not to go down the same path:
Australians are suffering delays, huge expense and frustration in the UK's newly privatised visa processing system – and have warned the Australian government to call a halt to its ongoing multibillion-dollar plan to go down the same path.

The UK outsourced its visa processing to the private sector at the end of last year, and users regularly take to social media to complain of a dire lack of free appointments for interviews, an absurdly overpriced phone helpline and a discriminatory "fast track" for those who can afford to pay for premium service…

The Australian version will charge an extra "service fee" on top of the usual visa fee for applicants to pay for the privatisation, and "premium services" for applicants "including for those who may make the highest economic contribution to Australia", according to tender documents on the Home Affairs website…

"Don't do it," said an Australian academic in the UK who has recently gone through the UKVCAS (UK Visa and Citizenship Application Services) process, who asked not to be named. "It's less convenient and more expensive than it was before – and what it was before was not terribly convenient or cheap.

"If you want a system that actually welcomes people then you're better off running it yourselves"…

"When a private company signs the contract they generate profits either by charging more for the same service, or by incentivising people to take extra options," he said.
Visa processing is an essential government service and a natural monopoly. Its sale will inevitably result in end-users being gouged by the new monopoly private owners, as well as a reduction in transparency.
Adding a profit motive and turning the visa system into a quantity-based "pay to win" business will also eliminate what little integrity there is left, and risks Australia losing complete control of migration numbers.
At a minimum, visa privatisation first be submitted for independent review by the ACCC, the Australian National Audit Office, and/or the Productivity Commission before coming into force. To do otherwise would be policy treason.
This whole scheme reeks of Game of Mates writ large.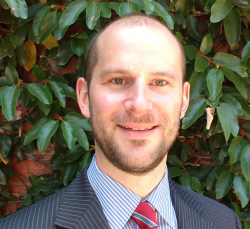 Latest posts by Unconventional Economist
(see all)