In the 14 years to June 2018, Melbourne's population ballooned by 1,320,000 or 36%, with an average of 94,000 people flooding into the city each and every year, driven mostly via immigration: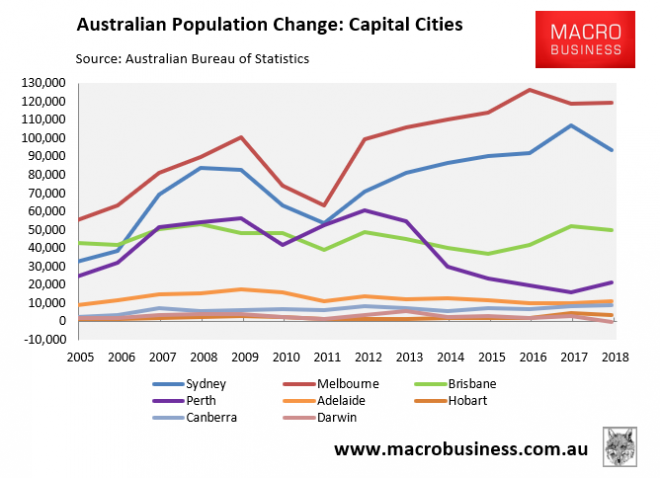 And over the next 48 years, Melbourne's population is projected by the ABS to more than double to 10.2 million people, growing at an even faster pace of 109,000 per year: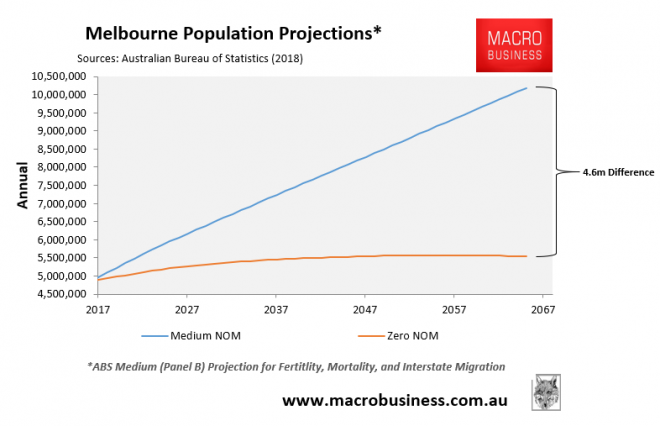 As Melbournians already know, this population deluge is crush-loading all manner of infrastructure and public services, including roads, public transport, schools and hospitals.
Ridiculously, in spite of this massive population growth, the Victorian Government has cut funding to the state's hospitals, leading to a severe increase in waiting lists:
More than 20,000 sick Victorians will have their operations further ­delayed as the state's hospitals are forced to extend waiting lists in the face of massive budget cuts.

The waiting lists at Melbourne's major hospitals alone will grow 43 per cent as a result of surgery funding deals signed off by the Andrews ­Government this week…

But all corners of the state will be hit by the agreements brokered between health services and Health Minister Jenny Mikakos — with the details buried on a Department of Health website.

Under the deals, Melbourne's biggest hospitals will be among those placed under the greatest pressure, including the Northern Hospital which faces a 98 per cent jump to its elective surgery waiting list.

The St Vincent's waiting list is to soar by 79 per cent, Eastern Health will climb 60 per cent, Peninsula 61 per cent and Monash 54 per cent.

Albury Wodonga and Latrobe health services' elective waiting lists will jump by more than a third, Ballarat is to increase by 17 per cent, Geelong and Bendigo by 10 per cent, and Shepparton by 11 per cent.

Australian Medical Association Victoria president Professor Julian Rait said the state was now in a ­"perfect storm" of inadequate hospital funding and waiting list blowouts, and hospitals could no longer meet community ­expectations. "It is a truly ­appalling state of affairs for the sick and vulnerable of Victoria," he said…

"Funding has increased, but not in line with our growth and everyone is struggling with that"…
So here we have yet another case of Australia's dysfunctional population ponzi in action.
The Federal Government massively ramped-up immigration from 2004, which has lead to surging demand for infrastructure, housing, schooling and hospitals (among other things).
However, the states have been unable to accommodate this growth – due in part to incompetence, but also through lack of funding courtesy of Australia's famous vertical fiscal imbalance, whereby the federal government collects most of the revenue.
Ongoing population growth without adequate planning and investment means more time lost in traffic, more expensive (and smaller) housing, less services (e.g. health and education), and overall lower living standards.
The equation is that simple, but ignored entirely by our politicians and policy makers.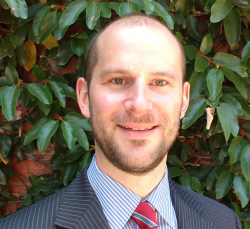 Latest posts by Leith van Onselen
(see all)