With Melbourne's population having soared by around 600,000 people over the past five years: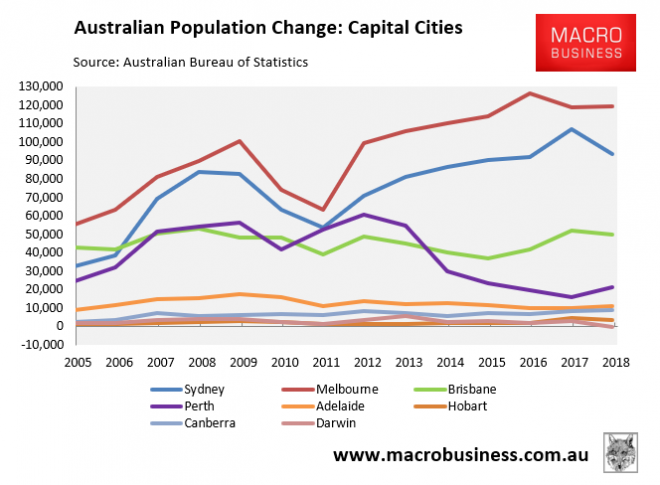 And the city turning into one giant construction site, a Victorian parliamentary committee is trying to pin the blame for Melbourne's growing congestion on ride sharing services like Uber:
The growth of ride-share vehicles since Victoria's taxi industry was deregulated two years ago has been blamed for worsening gridlock in Melbourne's CBD…

Victorians made 60 million trips in commercial passenger vehicles last financial year – an increase of 131 per cent since 2015-16.

Laws to deregulate the taxi industry passed the Victorian Parliament in 2017.

A parliamentary inquiry into the sector that started in March and published its final report on Tuesday heard from many organisations that blamed the spike in the number of ride-share services for an increase in congestion in central Melbourne, but these anecdotal claims could not be corroborated with data.
Nice try guys. While the number of commercial passenger trips has rocketed, how many of these trips has been in place of owner-operated vehicles?
Obviously, with the greater availability, ease and reduced cost of 'ride sharing', usage has increased and people have left their cars behind. But the impact on overall traffic congestion is ambiguous.
One thing we do know for certain is that traffic volumes are a direct function of demand, and Melbourne's ballooning population has unambiguously driven congestion upwards.
Moreover, congestion is projected to continue increasing alongside the unrelenting growth in Melbourne's population: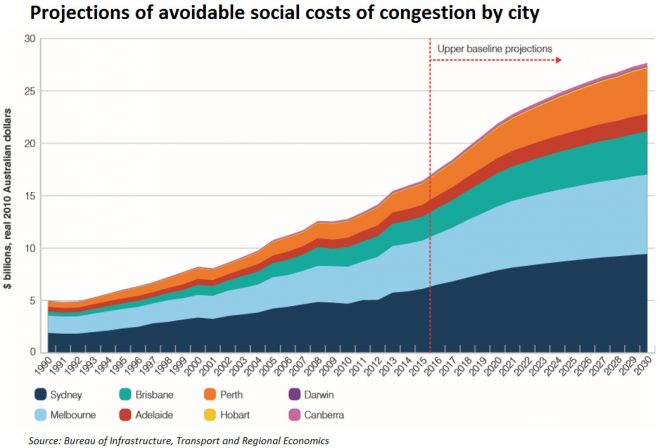 Excessive population growth through immigration is the primary cause of Melbourne's congestion woes. Anything else is merely a symptom.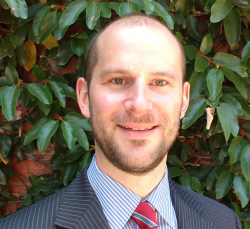 Latest posts by Unconventional Economist
(see all)