Treasurer Josh Frydenberg's claim that older Australians need to work longer to take the strain off the federal budget has been slapped down by Dr Jim Stanford, who argues we have "a shortage of jobs, not a shortage of people to do the jobs":
"The problem we have is a shortage of jobs, not a shortage of people to do the jobs," Dr Stanford said.

"Instead of telling older workers that they should stay in the labour market and work until they're 70, we should be encouraging them to retire by giving them secure and decent pensions.

"And when they do that, they'll be helping to make room for young people, who have got skills and energy but can't find work"…

Dr Stanford, who is the director of the Centre for Future Work, dismissed the Treasurer's argument as "tired, misleading rhetoric".

"His clichéd warning that somehow we're going to run out of workers because people are getting old – it's just economically wrong," Dr Stanford said.

"We have a situation right now in Australia where there's probably three million Australians who would like to work more than they are – including unemployed, underemployed, and people who haven't even started looking because they don't think there are jobs out there."
The ABC ran a similar theme:
Despite following Treasurer Josh Frydenberg's request and gaining skills later in life, Ms Sara said finding a job as an older Australian was hard.

"I feel quite cross when I hear people in government saying we're allowing and encouraging people to work older … Well, it's hard getting a job," Ms Sara said.

"It's alright to say that sort of stuff, but the reality is quite different"…
Making older Australians work longer would obviously boost the supply of labour, thus displacing younger workers and pushing down wages.
Moreover, Australia's strong migration program is already massively displacing both younger and older workers alike. By allowing employers to pluck cheap migrant workers en masse, they are discouraged from hiring and training local workers.
The data is unambigous. According to recent research from Professor Peter McDonald from Melbourne University, migrants took 83% of jobs created between 2011 and 2016:
From July 2011 to July 2016, employment in Australia increased by 738,800. Immigrants accounted for 613,400 of the total increase…

Migration has had a very large effect on the age structure of employment with most new immigrant workers (595,300) being under 55 years.
In a world of rapidly expanding automation, labour force shrinkage should be viewed as a boon, not a threat. Our expanding ability to automate human work across all sectors — agriculture, industry, and services — makes an ever-growing workforce through immigration unnessary and more likely to add to unemployment and create wage stagnation, as Australia is currently discovering.
Australia will never achieve 'full employment' or solid wage growth while it continues to import migrant workers in bulk.
Adding a whole bunch of older workers into the labour market will only make the oversupply even worse.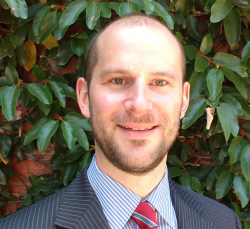 Latest posts by Unconventional Economist
(see all)